Moms Demand Victims Action were beating all last week the Skip Starbucks day. They even got an article in the most seen paper in the US on Wednesday :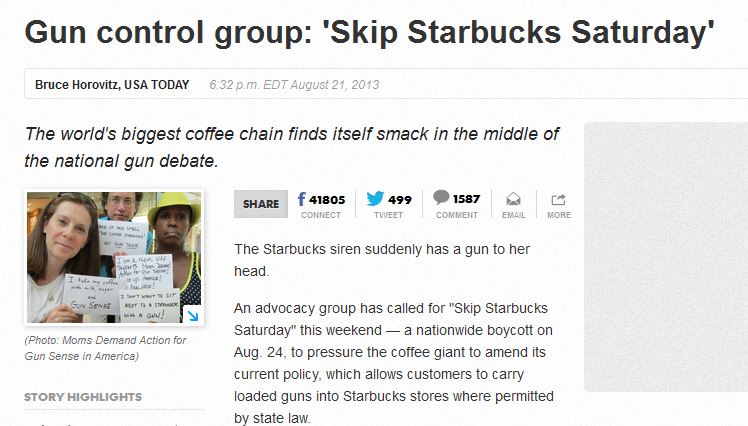 Thursday, Mom were just sqeeing with delight, sure that they would hurt them evil caffeine pushers from Seattle: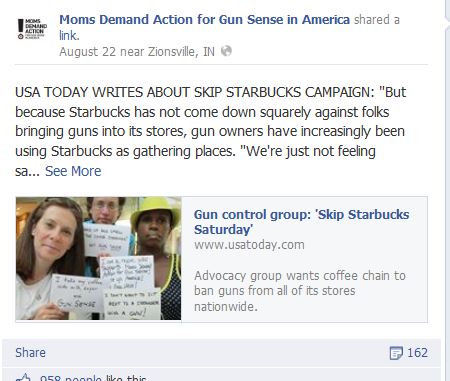 And what was the result? Here is the Starbucks' stock price for the last 5 trading days: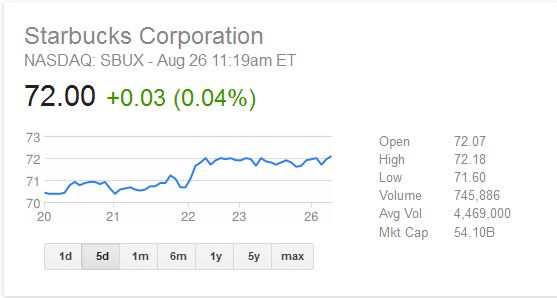 I bet you noticed the uptick right smack on the 22nd, right?
It never fails, every time a Gun Control Group tries to hit Starbucks, the darn stock goes up. Seriously, if they want to hit them in the pocket, they should just shut up….or leave the dirty diapers on the counters across the nation.