This was on the front page of today's Wall Street Journal: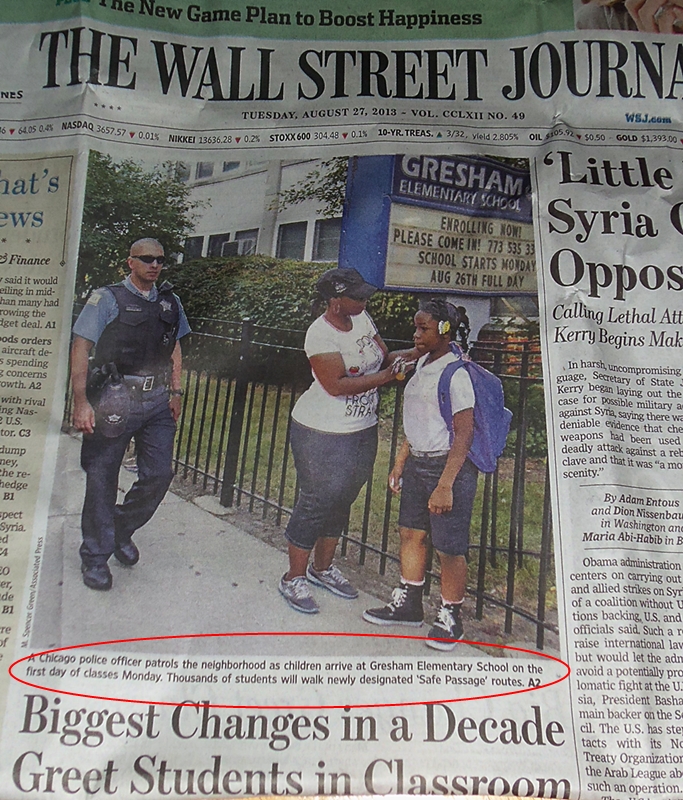 We were told that Schools did not need anybody armed, that the best solution against violence in school was gun control, that we gun-toting rednecks did not know anything and the great brains would implement what was needed to bring us a world full of happiness.
But there is Chicago where the experiment is in full swing. Cops at school? Safe Passage routes? What went wrong? There shouldn't be anybody with a gun at school, not even a cop! That would be admitting that the crazy Wayne LaPierre was right!
Of course Chicago is a special case. The present and previous administrations just let the social problems fester by throwing money and not tackling the real issues. A direct attack on the gang problem would bring them immediate accusations of racism which might be a kiss of death for re-elections. It is easier to blame guns, blame the NRA and its members and blame everybody but their special interests and voters. Lets not make waves, let's not tackle the problem head on. Hell, dead kids make for fine political speeches and campaign contributions.
And then, there is the "unorthodox" common sense approach like the one chosen by the Arkansas Christian Academy: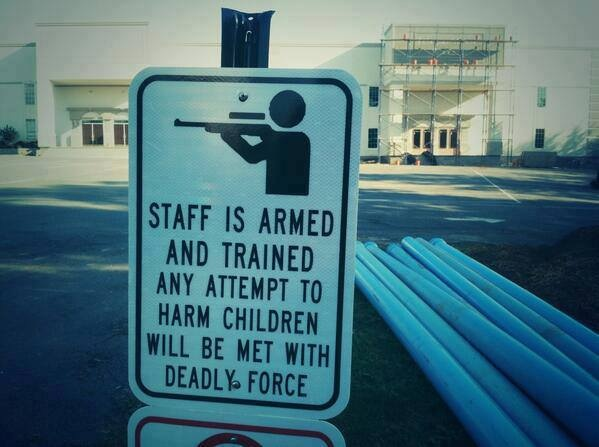 The message is quite simple: "You try to hurt our kids, you'll be killed." It is a basic response from any living animal: The offspring is to be protected by all means up and including deadly force. Mama Bear did not get her reputation by setting up a lemonade stand for the cubs and skipping coffee houses. Mama Bear will trounce you if you screw with her progeny. End of Story.