This article in today's New York Times:

Specifically this part: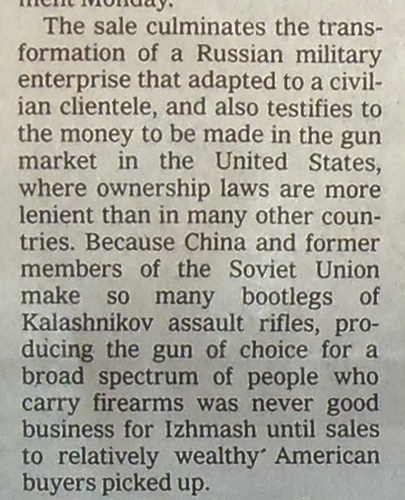 Wasn't the importation of finished rifles killed by Bush Sr.? And even the whole kit importation thing was hobbled somehow with the barrel import prohibition? And truth be told, I have not seen a great amount of sporterized versions of the AK nor the desire to buy them.
Wasn't the US Government buying Russian weapons for the Iraqi Army?
If anybody can clear this doubt, I'll appreciate it.