The incident earlier today in DC with the lady going nuts with her car is bound to disappear in the next 48 hours or maybe a wee bit longer since there was a child involved in the action.
But the initial reports of shots fired around Capitol Hill soon turned into a gun battle between the woman and everybody with a badge in DC. At times they made it sound as if she was shooting wildly down the road. As usual the initial reports were heavy on sensationalism and quite short in truth as it turned out that the only shots fired were by LEOs to stop the woman.
However, our friends did not wait to make political hay out of the incident. Unfortunately there was no blood in which to tap dance and they ended looking like idiots: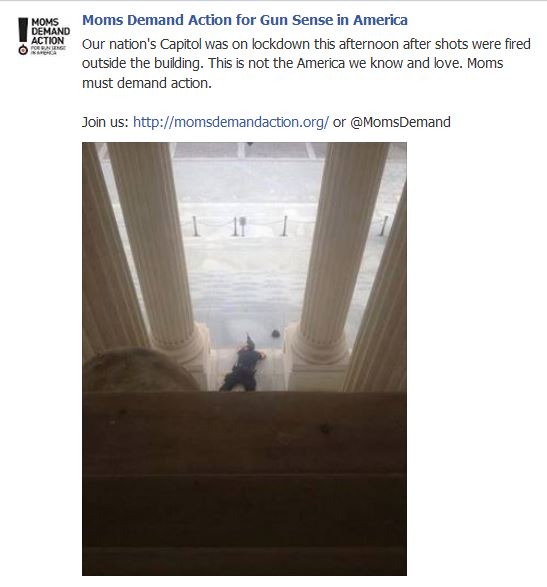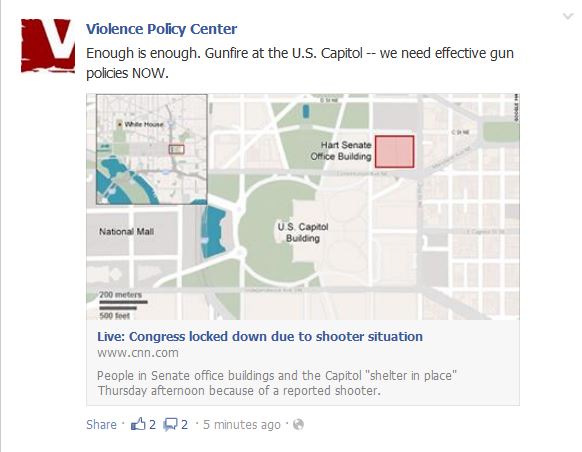 And assorted Twitter posts:

By now, tails are tuck, crow has been eaten and the bags of confetti have been relegated to the closet of bloody celebrations.
And somewhere in Indiana, tears run down the face of the Plastic Gardener as she bemoans the injustice provided by the gods. Her Iced Hazelnut Macchiato Soy Starbucks drink tastes sour all of the sudden and provides her no joy.