Mostly because I can't carry a short-barreled recoilless rifle for very long.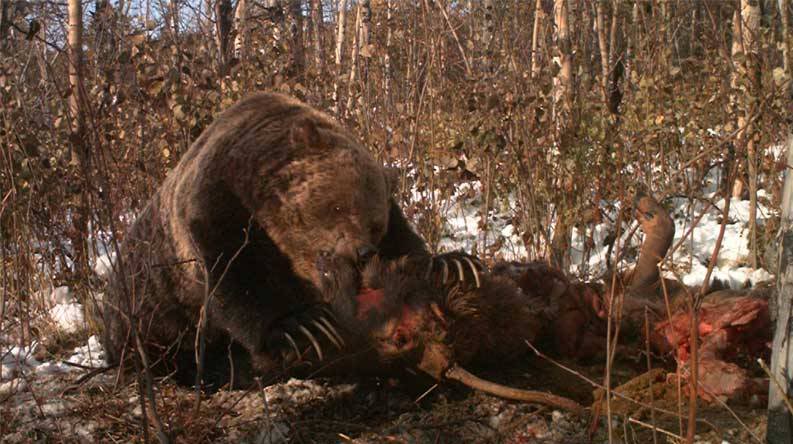 Did you see the size of those claws? No way in hell I am going into a location where an animal that has metal cutters as standard option, roams free and unhindered.
And I don't know if the bear craps in the wood, but I most certainly will if I come across that scene.
I'll hunt my meat at WallyWorld.