This is not, as Bitter so lucidly notes, a "free speech" issue. Let me go a step farther than that…as I noted in my earlier post, we have been having a "dialog" about the role of firearms in American society at least as long as I've been alive. IMHO, the "dialog" ended when the war began.

Let me say this again…we are at war with a segment of society whose sole goal is total civilian disarmament. We are not in a dialog. We are not in a debate. We are not in a healthy give-and-take in the Cornell University academic lounge. The primary weapon used by our blood enemies is the Big Lie.
In other words, quit while you are behind. You are giving the opposition more ammo against those you call your own.
CSGV just posted this: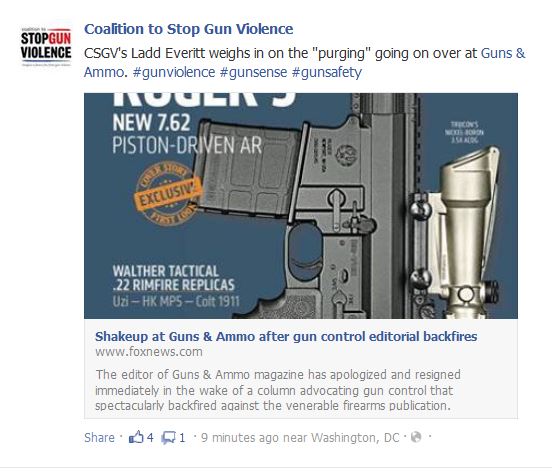 At least Dick has somebody that backs him up…. even if he wants to send him to a re-education camp.
Update: Moms Demand Action also come to the defense of Metcalf"