So the Brady's were today at Capitol Hill with another round of …whatever is that they do against guns.
And they had the obligatory pic of an innocent young girl with a poster….
Which, of course, I had to mess with to portray the bottom line of what Brady had achieved this year.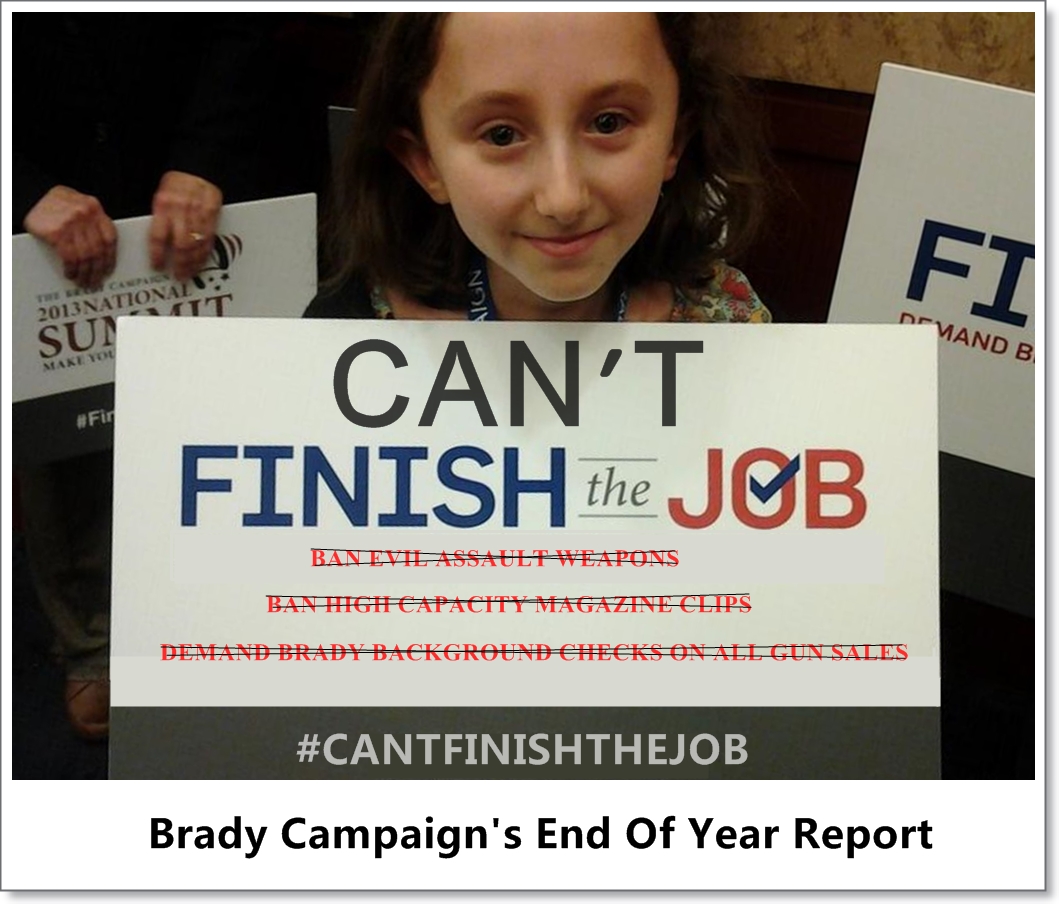 Feel free to share with your friends…. and anti gun acquaintances.
Feel free to share with friends and anti-gunners.