I saw this posted on Facebook yesterday. I think it was Mike V's feed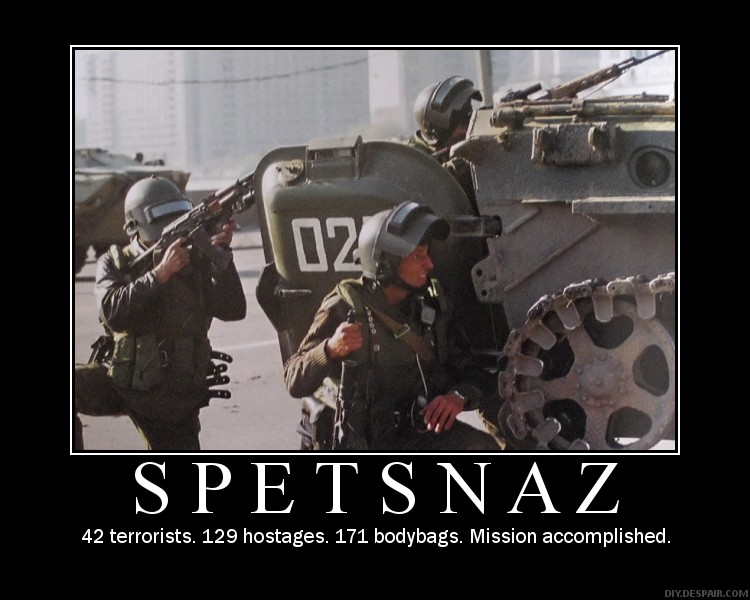 I remember reading that in a hostage situation, the Russians considers that hostages are pretty much dead so any action they take, if it results in hostages rescued, is a plus.
Remind me never to be a hostage over there.