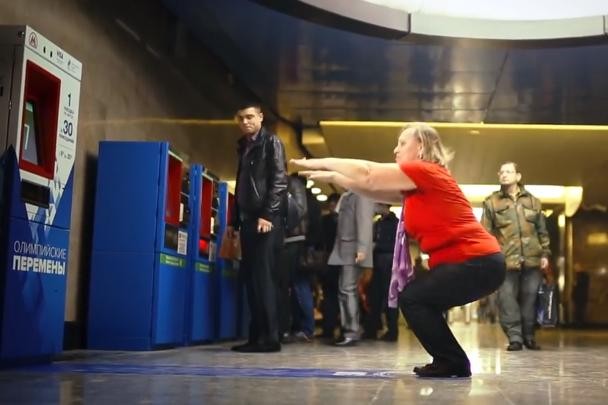 The photo is of a Moscow Subway ticket machines. It accepts money or 30 squats. My mind went immediately to:
'Smith!' screamed the shrewish voice from the telescreen. '6079 Smith W.! Yes, you! Bend lower, please! You can do better than that. You're not trying. Lower, please! That's better, comrade. Now stand at ease, the whole squad, and watch me.'
1984. Part 1, Chapter 3.
Weird….