MDA was all cheerful and feeling triumphant last week as they convince a Staples Manager to post a Gun Free Zone sign in the store: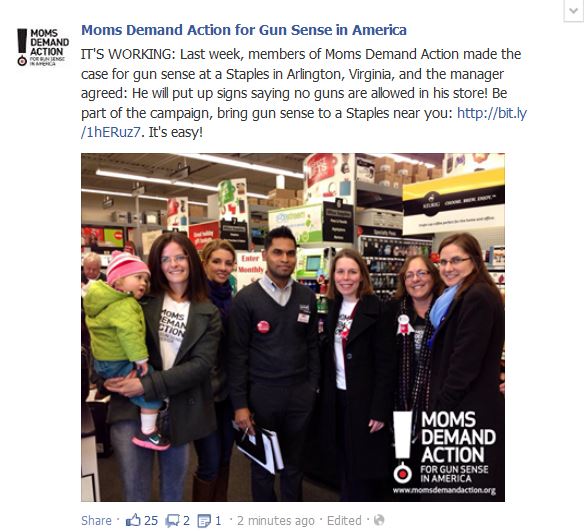 But when Gun Owners decided to also go activist…well… it is Bullying (AKA Extortion Light)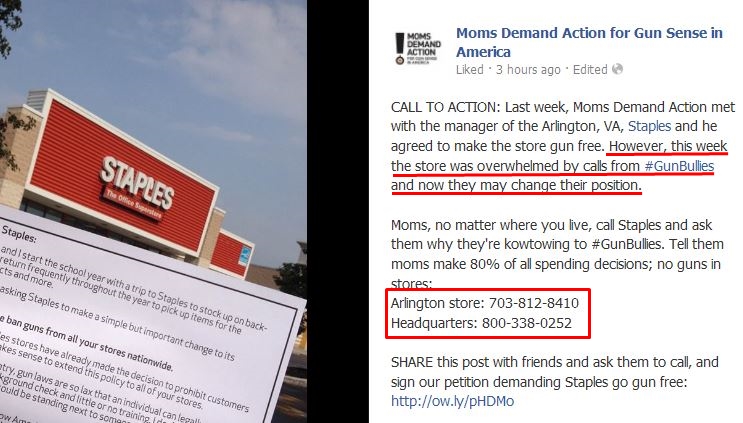 We are gonna see more of this name-calling as we approach the anniversary of the Sandy Hook Massacre. Don't be stupid, play it cool, make fun of their shrillness, point the obvious contradictions and keep at it.
They are like the Desperate Stepford Wives on double machiattos, non-soy, cappuccinos with a side of meth. The thought of counter-activism drives them up the moss-covered walls of their high-priced HOAs.
PS: Now that MDA was kind enough to leave the phone numbers of the store and HQ, give them a call.