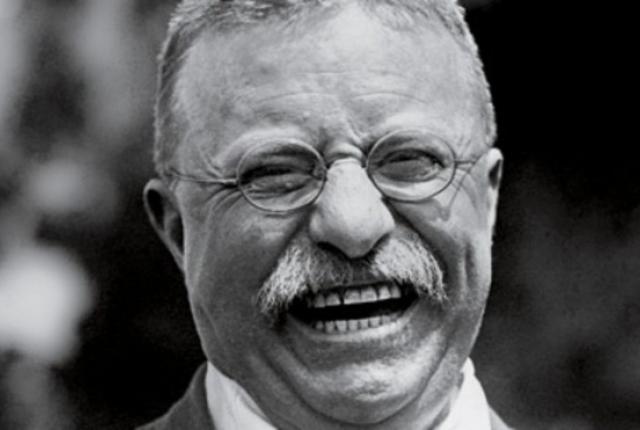 From Theodore Roosevelt's autobiography:
"It was late in the evening when I reached the place. I heard one or two shots in the bar-room as I came up, and I disliked going in. But there was nowhere else to go, and it was a cold night. Inside the room were several men, who, including the bartender, were wearing the kind of smile worn by men who are making believe to like what they don't like. A shabby individual in a broad hat with a cocked gun in each hand was walking up and down the floor talking with strident profanity. He had evidently been shooting at the clock, which had two or three holes in its face.

…As soon as he saw me he hailed me as 'Four Eyes,' in reference to my spectacles, and said, 'Four Eyes is going to treat.' I joined in the laugh and got behind the stove and sat down, thinking to escape notice. He followed me, however, and though I tried to pass it off as a jest this merely made him more offensive, and he stood leaning over me, a gun in each hand, using very foul language… In response to his reiterated command that I should set up the drinks, I said, 'Well, if I've got to, I've got to,' and rose, looking past him.

As I rose, I struck quick and hard with my right just to one side of the point of his jaw, hitting with my left as I straightened out, and then again with my right. He fired the guns, but I do not know whether this was merely a convulsive action of his hands, or whether he was trying to shoot at me. When he went down he struck the corner of the bar with his head… if he had moved I was about to drop on my knees; but he was senseless. I took away his guns, and the other people in the room, who were now loud in their denunciation of him, hustled him out and put him in the shed."
Teddy's trademark expression was "Bully!" which he used to punctuate just about any good news or idea that came across him.
He was a sickish kid but upon encouragement from his father, took up sports to cure his asthma, learned to box  and participated in boxing matches at Harvard in which he could not see past his hands (but was a feared boxer nonetheless.)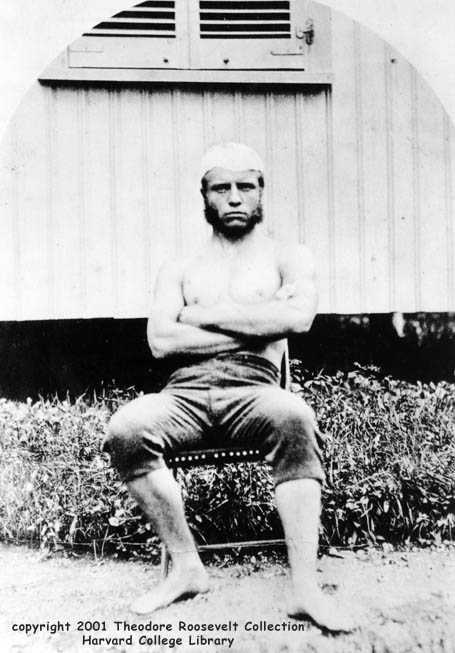 Bullies will always exist, that is a fact of life that we will either learn or suffer the ignorance. And you can try all the New Age/Flower Child methods or go for the sure cure: Confront & Defeat.
The rest is just Unicorn Farts…