From the same people who have no problems with mass incarcerations of US Citizens, we get this: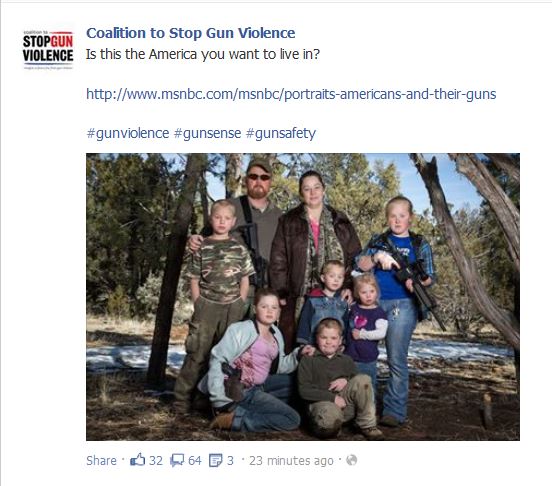 I clicked on the comments and I was somewhat shocked but not surprised at their hate and bigotry. Read some of the comments:
These are the most liberal and open-minded minds available to the world to do "good." But their comments remind us of the Eugenicists bent on cleaning the world from those they considered inferior or dangerous.  At best they want us sent to a long eternal vacation at the old school Molokai Spa or île du Diable Resort.  No, they don't have the testes to do it themselves, but rest assured they will have no hesitation on voting for someone who will do it…even if it means they will be next on the cattle cars.
At the time of closing this post, there were a grand total of 98 post. Only one person thought the whole line of comments was wrong.
Raquel Rocky Castillo As much as I disagree with this photo, there are too many insulting comments. I don't think this family is on display for a free-for-all bashing. We need education all the way around to solve this nation's problem. Oh and I grew up in the South and most people are friendly and generous regardless of how they dress or speak!
I hope she re-evaluates her companions and chooses better.
PS: If you are one of the persons mentioned above, don't even bother trying to have your name and comment removed. You did it in a public forum, you are an adult, you have no expectation of privacy, deal with it.