Sad story out of North Carolina: 4-year-old dies when he picks an unattended gun from a top of a fridge and kills himself and the Dad gets criminally charged. The Moms pick it up and the followers run with their usual compassion: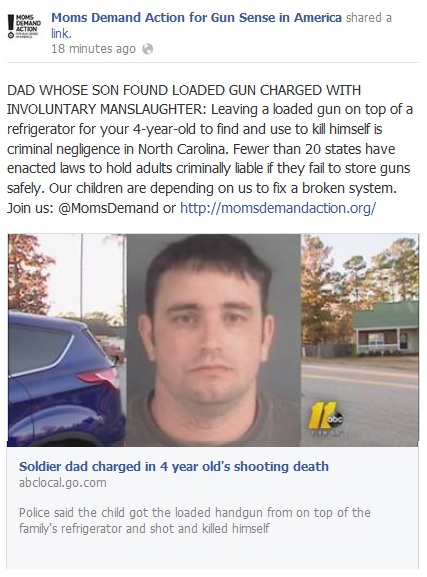 Even though there are laws about this, prosecutors are not fond to apply them if they see that it was not a total disregard or presence of Mens Rea. Of course, that does not matter to the Stepford Moms Demand Action:
And bet your ass that this coming Sunday, some or most of them will go to church and actually believe they are good Christians with lots of love for their fellow-man.