This is the new "In" thing for Thanksgivings according to the Gun "Safety" Zealots: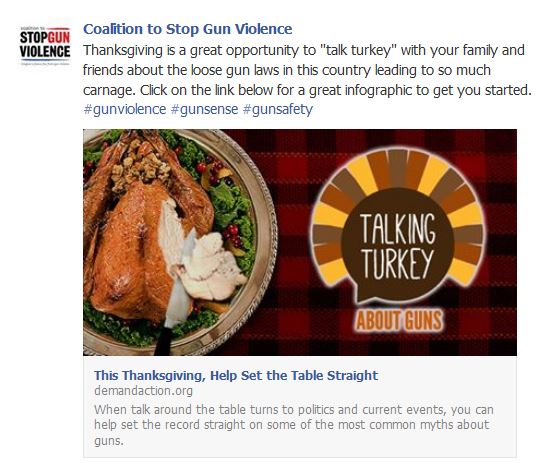 How desperate do you have to be to actually propose to sabotage Thanksgiving Dinner with politics? What is next? Badgering people in public restrooms?
We are winning.
Update:
And now is Mayors Against Illegal Guns (A.K.A. Mayors Waiting to be Arrested and Prosecuted)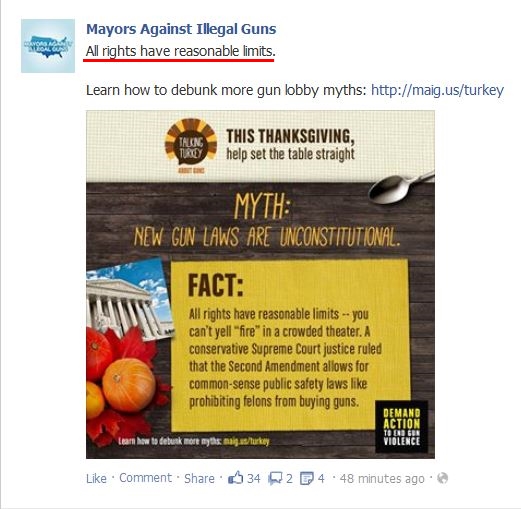 Does that mean we should bring the rest of the Bill of Rights to the same restrictions imposed on the Second Amendment? Sadly for this bunch, the answer would be a very loud YES.