Just before the event started, Haldeman was chatting in the church vestibule when her eyes narrowed. She dashed in front of a dark haired, clean-cut man.

"Sean, you are not welcome here," she said. "Please leave the premises."

The man, Sean Sorrentino, left quietly. A gun-rights activist, Sorrentino recently posted on his blog a picture of Mothers Demand Action members gathered in front of a church.

The caption: "Congratulations, you've had a child. How does having sex without birth control qualify you to infringe on our rights?"
via DURHAM: Gun control advocates mark Sandy Hook anniversary | Crime | NewsObserver.com.
Can you imagine us holding an open meeting somewhere in public and then and telling a member of the Opposition that they are not welcome? The cries of bigotry/racism/intolerance  would be so loud, they would reach prime time major news broadcast.
 Or what if the NRA would take umbrage at the fact that Gun Control Advocates would peddle their message in front of its headquarters and called the cops on them? Pitchforks and torches from every political pundit would be shaking the airwaves for weeks.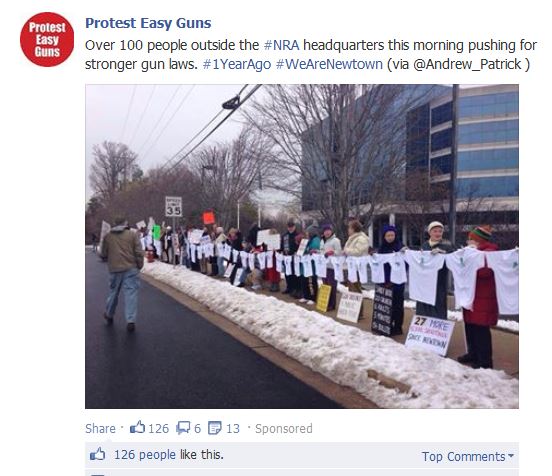 But that is the idea behind "Let's have a conversation about guns." They get to talk and we get to stay silent…or so they wish we do.  We are accused of having an unlimited pool of money but we don't (I do wish we had the equivalent of the Joyce Foundation or a Michael Bloomberg to help me pay for the expenses of this blog.)  They not only get monies but basically free time on TV under the guise of news and usually very favorable puff pieces. On the other hand, we are always portrayed as rednecks without education with the desire of mow down anybody who dare contradict us.
And still, we win…. and they hate us so much for that.