AMERICA IS BETTER THAN THIS: The gunman who shot a 17-year-old student in the head at a high school outside of Denver last week legally purchased a shotgun. Colorado law allows 18-year-olds to buy shotguns and other rifles, but you must be 21 to purchase a handgun. It would have been more difficult for the gunman to purchase Sudafed than it was for him to buy bullets on his way to school that morning: http://tinyurl.com/lvbfnzt

The gun lobby is working in state legislatures across the country to LOWER the legal age to buy guns. State legislative sessions start soon – join us and make a difference for your community: http://momsdemandaction.org/join-us/
So the crowning jewel of the 2013 Gun Control Fight that is supposed to be Colorado actually sucks? All them new laws that were guaranteed to stop all gun misdeeds (No More Auroras! No More Columbines!) actually failed? (insert shocked face here.)
And, a rampage shooter got stopped by…. wait for it….. a Good Guy with a Gun? There was a gun inside a school? ZOMG!
But it gets better, the shooter is on the political side of the Democrat Operative and Moms Demand founder Shannon Watts: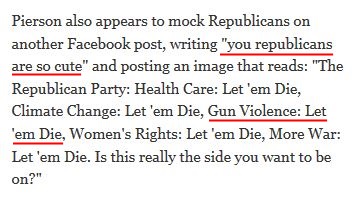 Why are Gun Control Activists so violent? I guess if Shannon Watts had another kid, he would look like Karl Pierson.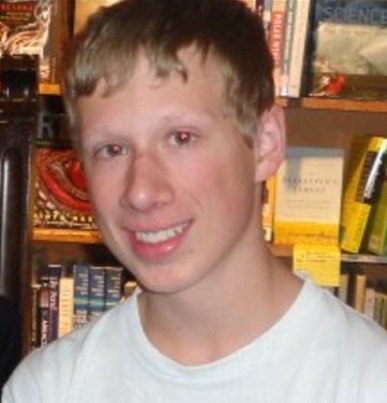 The irony…..
If the link to the Denver Post article that includes Pierson's political quotes were to be ..ahem… misplaced, I saved a copy in PDF. It looks crappy but better than memory.