I keep saying, for a group founded by a PR expert, a lot of times they step on their fake stay-at-home-mom aprons really bad.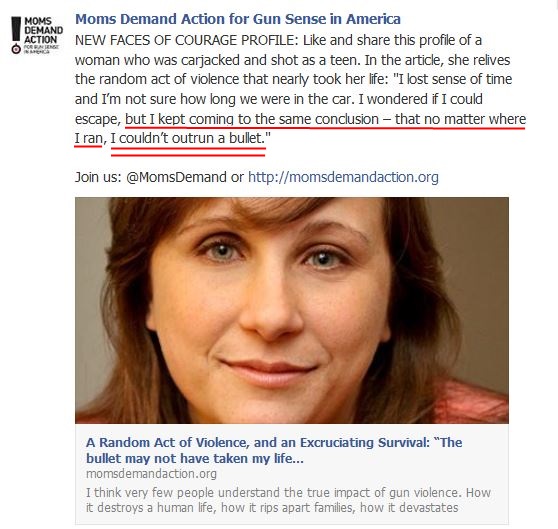 Moms keep complaining about Stand Your Ground laws and how we should instead go to Duty to Retreat which is nothing more than the silly concept that you can outrun a bullet.
This is turning out to be a week full with irony on the Gun Control side…and it is only Tuesday.