Gabriel Mobley had long claimed self-defense in fatally shooting two unarmed men – one of whom he insisted appeared to be reaching for a weapon under his shirt – during a 2008 scuffle outside a North Miami-Dade restaurant.

On Thursday, a Miami-Dade appeals court agreed.

In a decision under Florida's controversial Stand Your Ground self-defense law, the court ordered the dismissal of Mobley's murder charges, saying he acted reasonably because the slain men, though apparently unarmed, were the aggressors.

"The shooting at issue did not occur in a vacuum," Third District Court of Appeals Judge Linda Ann Wells wrote in the 2-1 opinion. "Mobley did not shoot two innocent bystanders who just happened upon him on a sidewalk."

The ruling, which for now clears the Opa-locka man of killing Jason Jesus Gonzalez and Rolando Carrazana, marks the first time the local appeals court has granted immunity to a defendant under the Stand Your Ground law.
via Miami appeals court throws out murder charges for man claiming self-defense in double killing – Miami-Dade – MiamiHerald.com.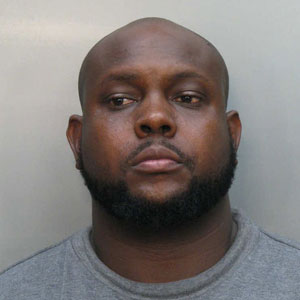 It is gonna be a biatch to play the race card against this guy.  The prosecutor is appealing so we will be hearing more about this case.