Some tasty morsels for your enjoyment:
This is what they call the Cohen Memo. It was written by David Cohen, Senior advisor for Civil Ventures, a progressive D.C.Think Tank. The email's date for this memo is December 23. 2012 and it was sent to Mike Glaze (Head honcho of MAIG) from John Fleinbatt (Chief Advisor to Mayor Michael R. Bloomberg for Policy and Strategic Planning):
And this is a screen cap (taken just now) from our friends of Moms Demand Action's About page: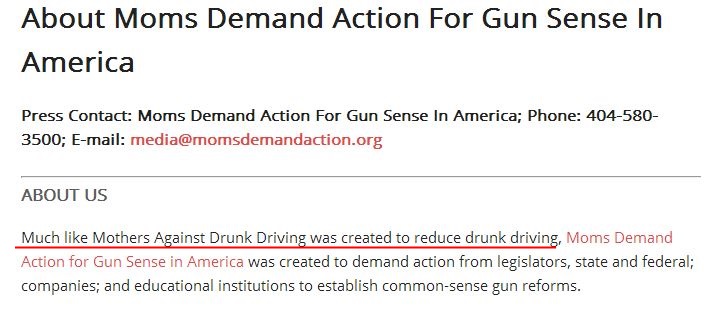 You draw your own conclusions.
And they have troubles trying to get the message across.. no wonder when they do not know the subject matter: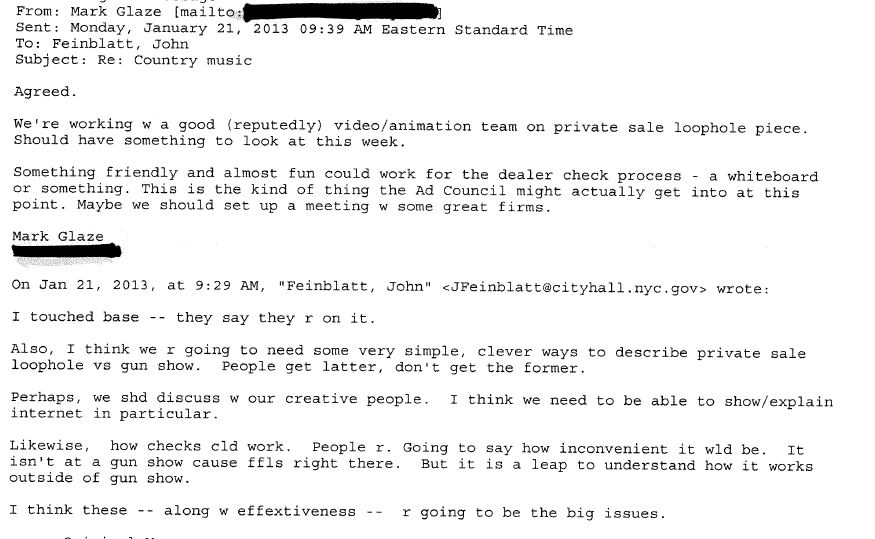 Remember when MAIG and WalMart came to an agreement some years ago about selling guns at the stores and keeping a registration of who bought what as a bilateral effort? And how WalMart was praised by Mayor Bloomberg for their part in reducing Gun Violence?  Well, WalMart was giving the scorpion a ride across the river.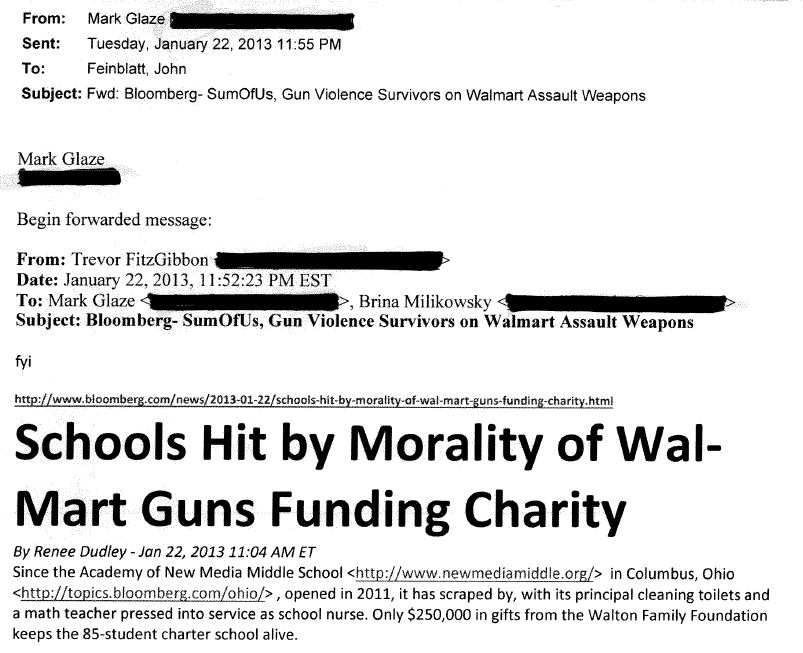 This is why we cannot deal with this people: they come to the table without any good faith and they will screw you on a millisecond's notice.
OK,  Ladies and gents. I am done for now scanning all these emails. But more to come.
So, what have we learned from this past posts? To me at least it confirmed that MAIG HQ is composed by a bunch of heartless political animals. That MAIG and the NYC Mayor's Office were in cahoots and I believe that MAIG was in charge of some offices and officers of the NYC government as if they were employed by MAIG.
They do not have a real grassroots operation: they are top-heavy and need to be in control of all aspects of the message. They have great strategists for messages aimed at  cities like NY or DC but they are myopic about the rest of the country.  The access/control over the established media is amazing and troubling as it seems that journalist are not just complicit but subservient to them….but we have seen this applied in Washington this last 5 years.
They are victims of their own propaganda against the NRA and Gun Owners. They keep underestimating us and our reach to their own peril, something I do not mind at all.  Napoleon is attributed to say that when an enemy is making a mistake, do not correct them. and this would be a case. Then again, if they figure out our "strategy", they are also screwed as we are dealing from a position of truth, something that is toxic to them.
Just because they are fools, does not mean they are not dangerous. They have not only the media but a powerful set of financial weapons that I wish we had. On an even monetary playing field, we would erase their asses in about 2 years tops.
I wish we could lay our hands on more emails, specially after the battles in the senate and the collapse of the effort to see their state of mind. I bet they were filled with four-letter words.
MAIG faces a tough 2014. After the Colorado recalls, Bloomberg's name has become toxic to local elections. and that has to chaff him to no avail. I have no doubts that he had/has presidential aspirations but sticking his nose in state elections while still a Mayor of NYC created this carpetbagger effect that is not well received by those south and west of the Hudson River.
Our enemies are not invincible, but they are tough. They can and will be beaten.