ZOMG! Guns in the Post Office? NOoooooo!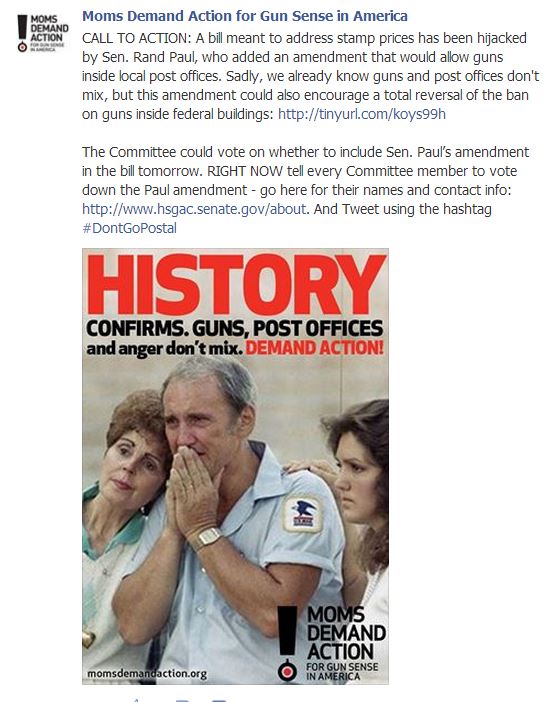 I really don't see the problem with allowing people to carry in Post Offices. Let us remember that the term "Going Postal" came about because it was postal workers the ones that went bonkers.
That regular folks did no go nuts themselves dealing with the crappy & lazy postal workers on an every day basis is more than enough  evidence that they can pretty much withstand any crap.
But it is fun to see Moms losing their minds….