I really do not understand the mindset of these people: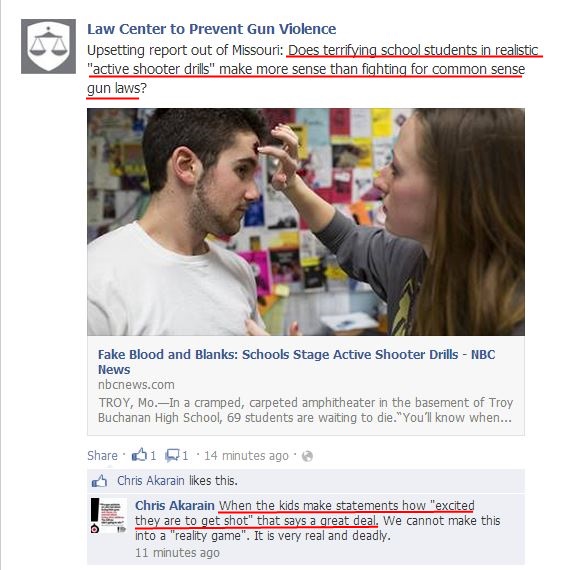 If being prepared for such a contingency is bad and the solution is another law,  I say that we make heart attacks illegal and we can stop training people in CPR.  Choking on a piece of food? Illegal and that way we don't have to teach the Heimlich maneuver. I would go as far as prohibiting fire so we don't have to learn how to use a fire extinguisher and PASS.
At the end, I guess they fear self-reliance the most. Useless people resent those who can take care of themselves…. and they want laws to stop us.
Update: Moms Demand join in the demand for ignorance: