Sometimes things are so obvious, we fail to make the connection. Tale a look at the following pics created by Moms on its earlier days of operation: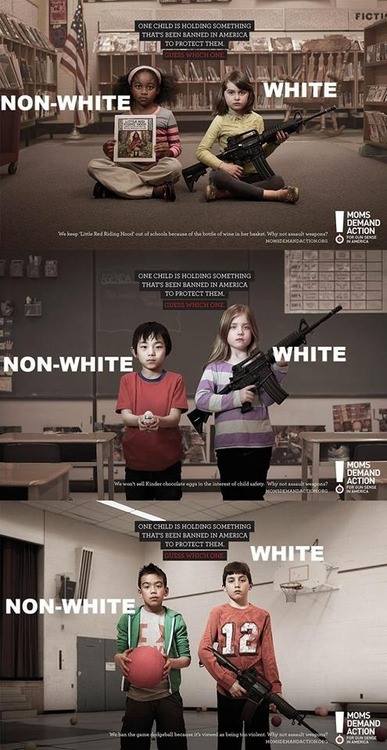 I remember seeing the first one and made a pun about the race contrast, but I did not know it was a full-fledged campaign back then. Now I have to review all the damn ad pics they created and check for Race Card violations….. sheesh!
I guess their slogan is "Whatever it works."
Yet, they keep failing.
Hat tip to Mike V's Corner.