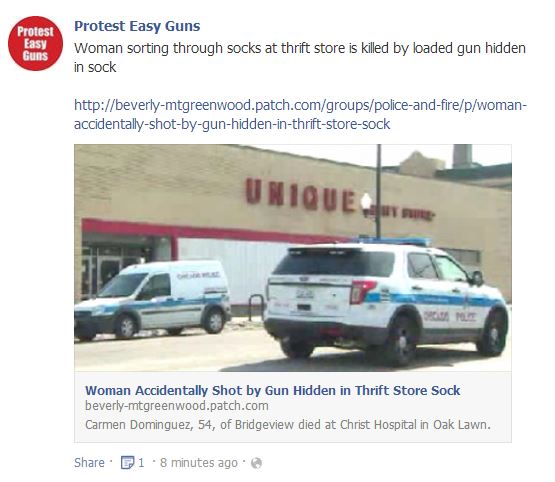 They do not happen to mention this was in Chicago and the sock did not have a FOID card.
The actual story is that 2 employees were shifting through the donated clothes, one found the gun and "accidentally" went off killing the other employee.
Booger Hook + Bang Switch = Bad Things.