From Moms Demand via Twitter: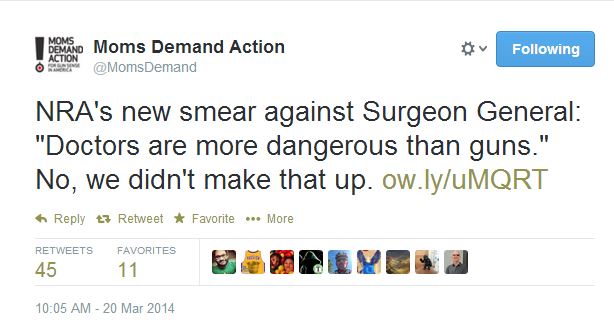 If you have been in the Gun Rights fight for any length of time, you know that Medical malpractice is a serious malady in our country. Shannon und her Band Of Brown Brassieres are losing it via an article by Media Matters regarding malpractice figures given in an episode of NRA News:
NRA News host Cam Edwards furthered the NRA's attack, claiming that the "Institutes [sic] of Medicine" had issued a study finding that there are as many as 440,000 deaths per year due to preventable medical errors and commenting, "[m]aybe there's an issue for the Surgeon General to take up instead of your gun ownership and my gun ownership, because it sure that appears doctors are a lot more dangerous than gun owners are in this country."

In fact, the study Edwards cited was actually authored by a medical error-focused non-profit organization that asserts "we are patients looking after each other in a health care system that could easily kill us." According to the Institute of Medicine's "widely accepted" finding, 98,000 people a year die due to hospital errors.
So the number of 440,000 deaths per year is an exaggeration (and I think it is indeed) so the acceptable number 98,000 according to Media Matters and, of course Moms Demand Action.
Now, if we go to the Moms Demand website and check one of their many press releases we find: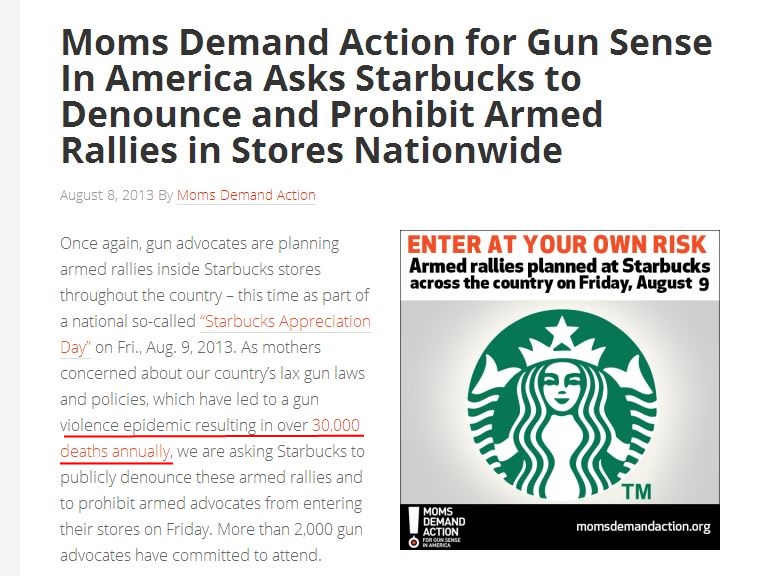 So them evil guns are responsible for 30,000 deaths (They include suicides) and that is bad, but medical malpractice kills 98,000 people and that is good?
They are either really bad at math or really stupid or mentally disturbed individuals.
I vote all of the above.
PS: In case that Media Matters decides to memory Hole the article, here is a screen cap.