This just popped in their Facebook Page: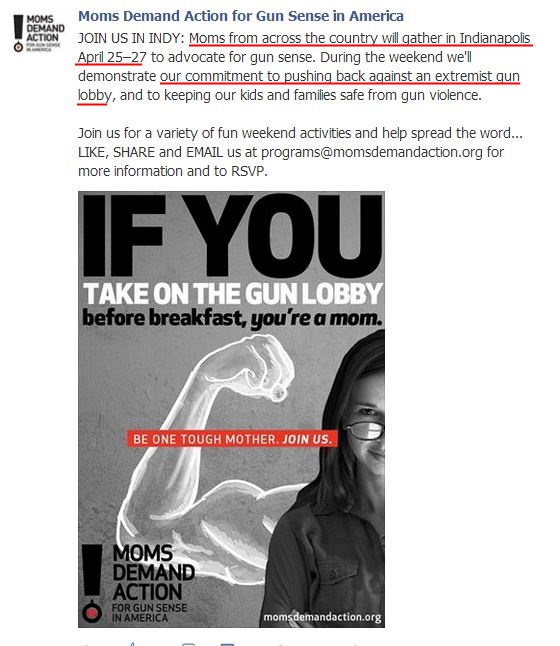 Shannon Watts has to be pissed. The NRA in her territory? She lives in Zionsville which is 18 miles from the Indiana Convention Center, so basically we are gonna be pissing the tulips in her backyard as far as she is concerned.
Now, I am sure they will seek some sort of confrontation because the media will have all the cameras on them while tens of thousands of attendees will be ignored. If you, lucky dog, is going to the Annual Meeting, I can only give this piece of advice as you walk by them: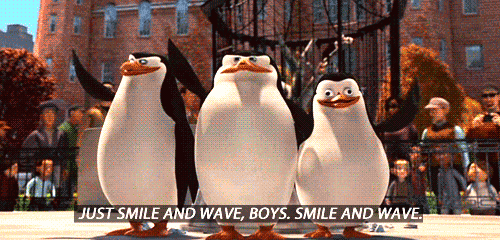 Kill them with kindness…. it is hard to accept defeat but we must help them.
PS: I realized that they are not specific as why the gathering and the reply from the followers seem to indicate they are unaware of the NRA AM. Let's see if Internet Tough Talk translates to presence in the street. Anyway, it shall be fun.
And if you are going, take pictures and share!