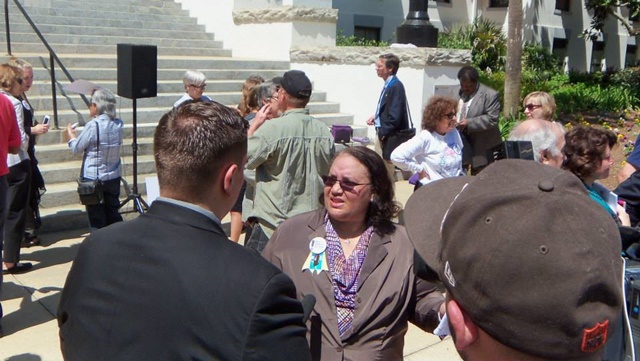 "Florida's preemption law leaves our cities, counties and municipalities defenseless in protecting citizens from gun violence," said Cheryl Anderson, the Florida chapter leader of moms Demand Action for Gun Sense in America. "Gun laws that may be appropriate in rural areas, may not be appropriate in city neighborhoods."
Local leaders take aim at preemption gun laws
It is always sad to see how quickly the Gun Control crowd goes to dismantle years of Civil Rights struggle and passion just because they are unable to deal with the real problems that may affect some areas. Equal Protection Under The Law only works if it is equal for everybody and not selected according to the whims of some useless elected officials. To use the excuse that certain people in certain neighborhoods are not to be allowed their constitutional rights because, you know they are in a high crime area (wink, wink) is criminal and whomever supports this should be sent to the Everglades to pick wild berries at high noon.
Ms. Anderson managed to get only a few people to attend their press conference/protest in Tallahassee:
About 25 opponents of the legislation gathered outside the Capitol Wednesday and holding signs reading "Gun safety now" and "Demand action to end gun violence."

Teachers have enough demands on their time and don't want additional requirements that take time from instruction, said Chryl Anderson of Moms Demand Action for Gun Sense in America.
Gun bill passes House committee.
Irrelevancy… thy name is Moms Demand. OK, Brady too.
Hat Tip to Sebastian.