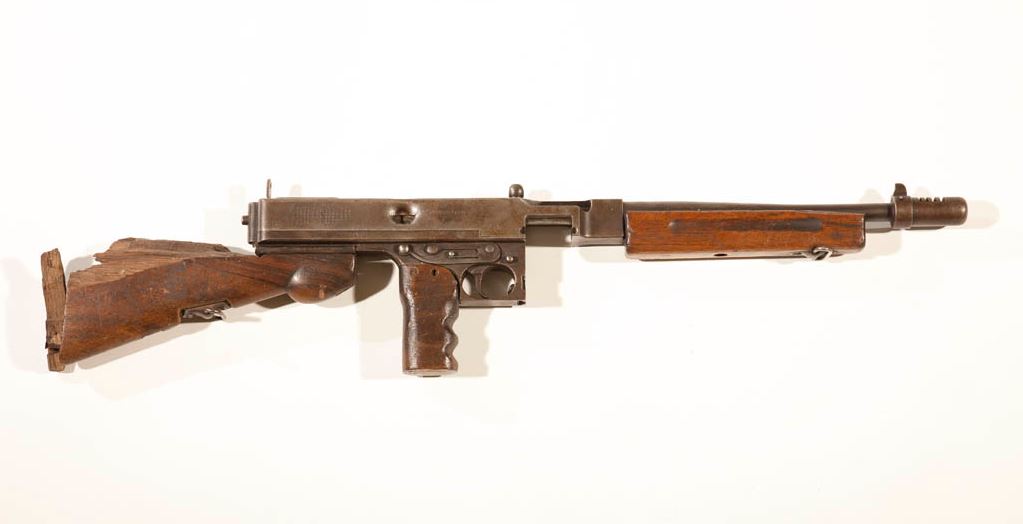 Another gun from the Spanish Guardia Civil archives.
You can tell it has seen some tough times. The pistol grip is "after market" to name it somehow and it has what appears to be a bullet impact indentation in the receiver.
Seeing that it has the Cutts compensator, I wonder if it is a battlefield pick up from the Spanish Civil War.