Last week, a year after the passage of rushed and poorly drafted gun restrictions in Connecticut, the organization Connecticut Against Gun Violence issued a press release celebrating the anniversary and deriding gun owners for continuing to call for repeal of the law.

"Nonetheless, gun rights activists are holding a rally at the Capitol on April 5 to protest the law. They are demanding that the law, which they call "one of the most unconstitutional gun laws in the nation"1 be enforced or repealed, warning that "State-provoked chaos and violence will be required to enforce the anti-gun laws."2

A coalition of state Gun Rights Prevention Groups will be holding a press conference on Thursday, April 3, at 10:00 am at the State Capitol, 3rd Floor, Old Judiciary Room. ( See logos below of participating organizations).
Link to the original press release here.
And in case it gets memory-holed: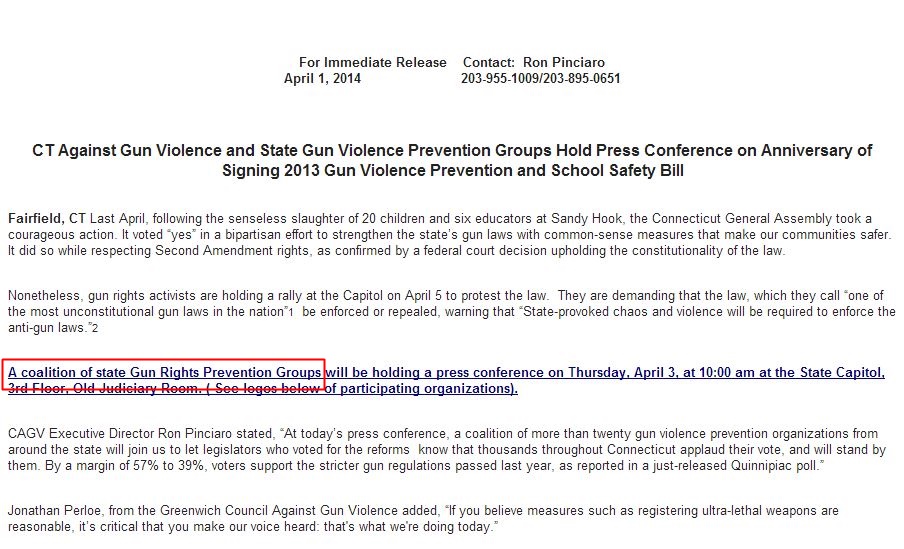 Hat Tip Say Uncle