(Update: Click here to read a statement from Everytown.org regarding this issue)
Not a Joke. Actually posted in the official MAIG's Everytown For Gun Safety Facebook page: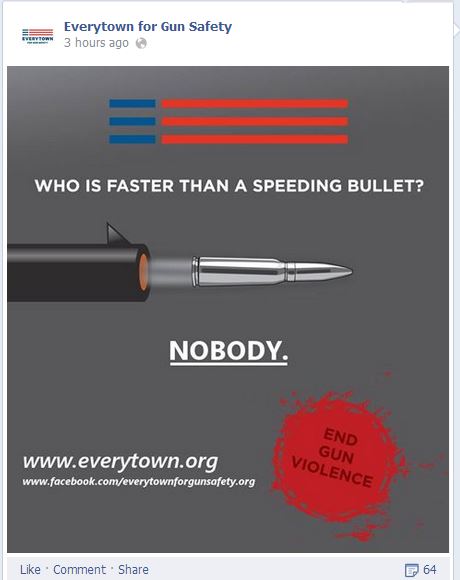 And you may ask yourself, Who is the "genius" responsible for this sheer idiocy? The answer is: Kevin Call.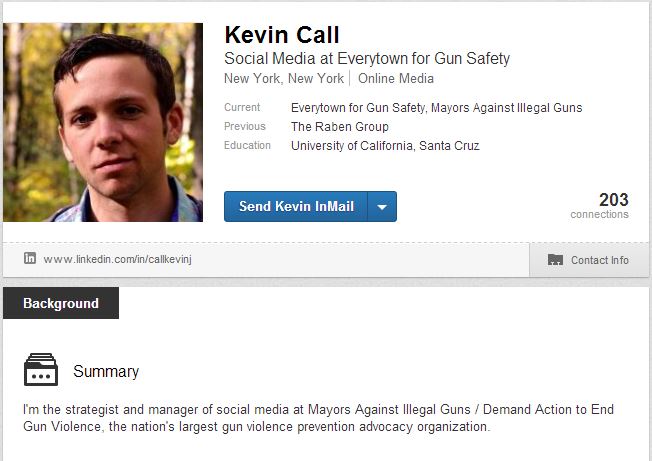 He is also the "Director of Social Media" for MAIG and used to work for The Raben Group, a DC Lobby organization aligned with very powerful entities such as the Joyce Foundation, Rockefeller Foundation.
I am guessing Mr. Call is the one that failed to secure the Everytown Facebook page, but he was indeed the one that went crying to the Zuckenberg tribe about the mean Gun Bullies stealing it.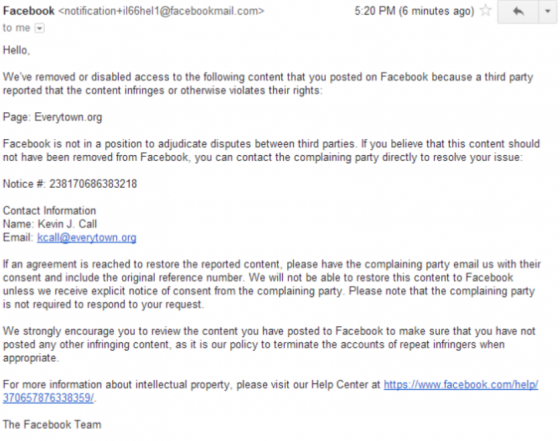 Everytown for Gun Safety: The joke that keeps on giving.
Hat Tip to Bearing Arms for the notification screen cap.