Once again from the Spanish Guardia Civil museum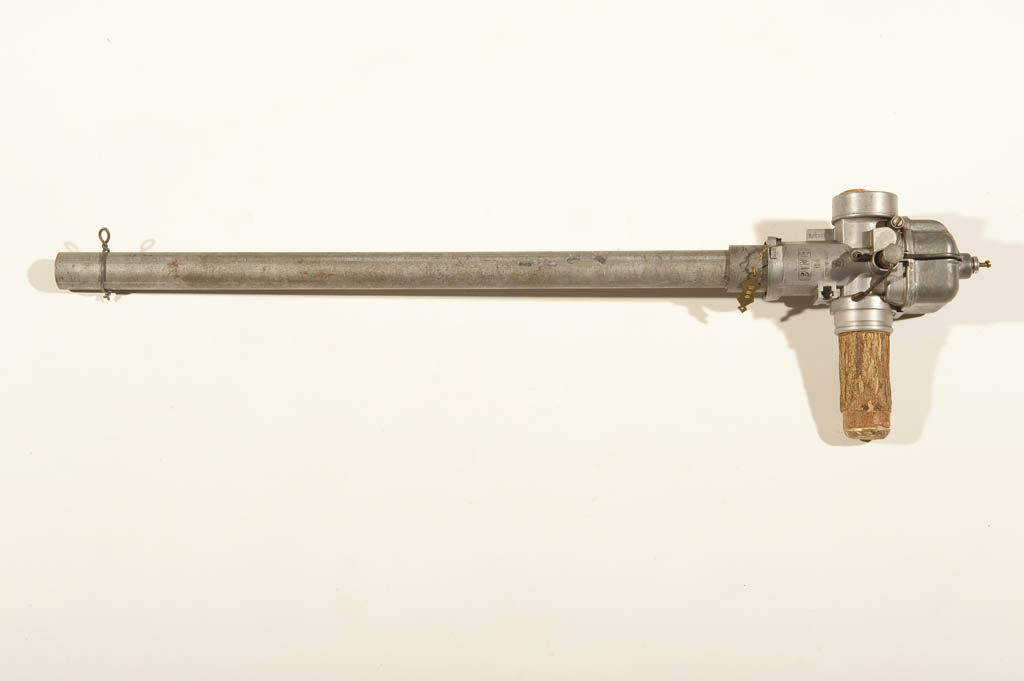 It is a home made firearm created with a piece of pipe and a motorcycle carburetor. Shotgun perhaps? Being ignorant on how carburetors work I cannot figure how this thing fires.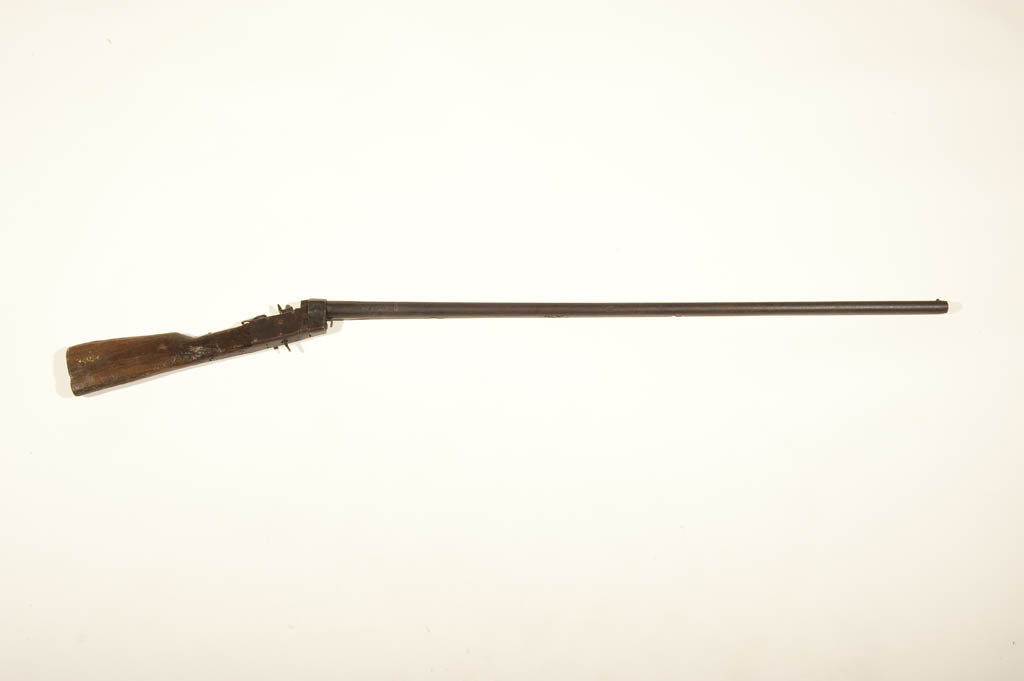 And this is a shotgun made out of a bed headboard.
In reality, we do not need 3D printers or any sophisticated computer driven stuff. We just need to properly recycle.