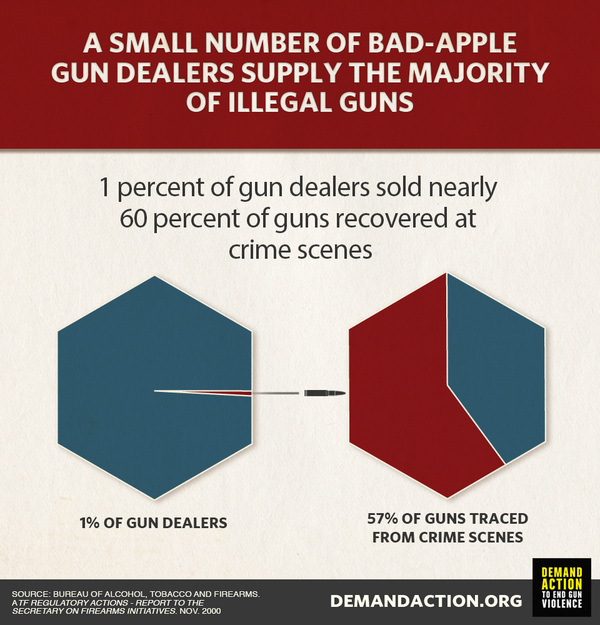 Anybody reading this will say that the message is simple: 60% of the guns recovered in all crime scenes come from 1% of gun dealers, right?
Well, not quite so. Here is a screen cap of the original report:

So it is not all the guns recovered from crime scenes but just the guns that were able to be traced to 1.2% of the 83,200 licensed retail dealers and pawnbrokers at that time.
But even so, those dealers that break the law must be punished, right? The way that ATF deals with that is the revocation of the license and possible indictment on gun trafficking charges. Does that mean that 1,02 FFLs were revoked?
That number of 20 FFLs whose licenses were revoked (I assume) come out to be 0.24% of all Gun Dealers in the US at that time.  As it happened, most of the other FFLs' violations were poor record keeping, bad inventory and other administrative issues and given reprimands. As  far as I could see in the report, no indictments were handed down for gun trafficking.
I could dice and slice the graphic even more by applying some other considerations, but I think this sums it up pretty much: They lie  because if they told the truth, they would not have an issue to complain about.