Saw this from our friends at the National Gun Victims Action Council: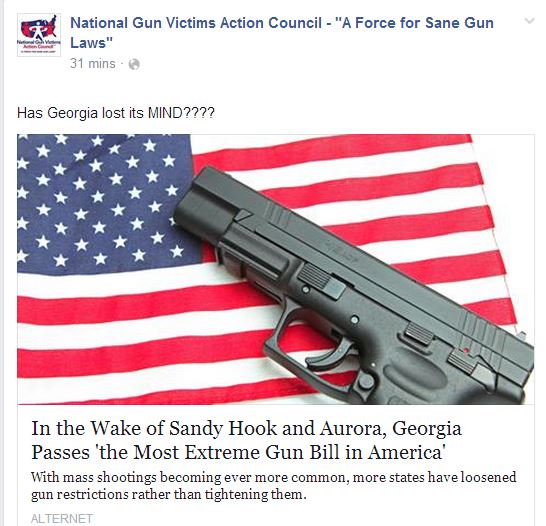 Fits are being thrown all over the anti-gun interwebs about this new law signed today by Gov.Nathan Deal today.  Comments on different media sites and Social Media are full with the old promises of blood on the churches and shootouts at bars, etc. But there was one that took the bakery:

You live in Florida (and he does, I checked his profile) and you are afraid of Georgia Gun Laws that mirror pretty much the laws where you live?
Some people are just encapsulated cupcakes wrapped in a rainbow of idiocy .