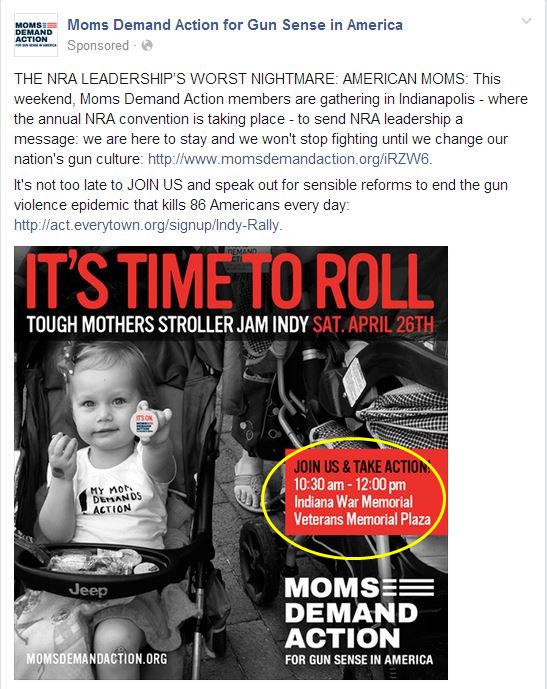 They will be protesting the NRA Annual Meeting being held at the Indiana Convention Center for an hour and a half and 1.4 miles away at the Indiana War memorial according to Google Maps: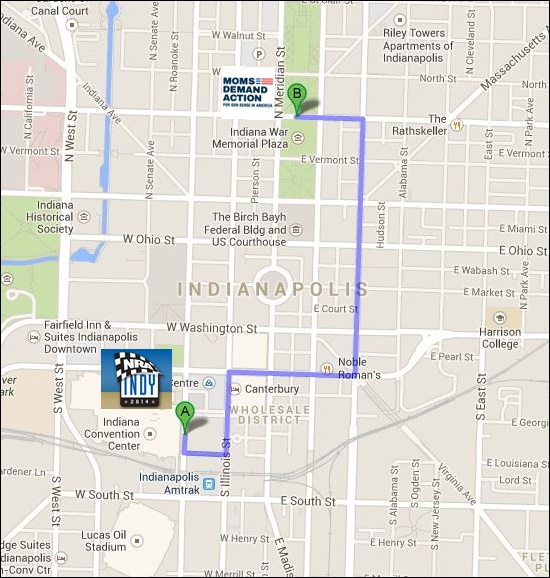 So what happened? I don't think they got denied permission to protest in front of the convention center or they would have used that to roll support and media interest.  Perhaps the irrational fear that they will be gunned down by irate NRA members? Some extreme fearful cupcakes might, but even Shannon Watson must know that NRA Annual Meetings are the most peaceful and crime-less event a city can have.
To me is optics, that newfangled use of the word which means how they will look for the News Media and the public in general via the boob tube. Let's face it, your gaggle of Moms holding cute signs will be no match for the backdrop below with thousands of happy people walking around: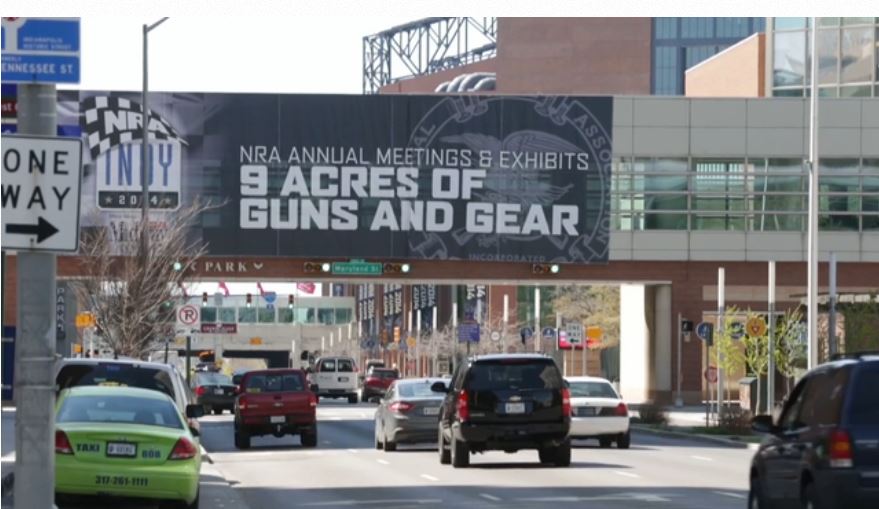 And let's face it, the Media will happily flock to where Shannon and the rest of the Bloomberg Stable will be gathering. I do not expect them telling their viewers that the Moms Demand protest is nowhere near the actual event. That would not fit The Narrative.