My dislike to idiots misusing Open Carry just to be assholes and Internet sub-celebrities is well established.  Even so, I joined Open Carry Texas (OCT) Facebook page because they are doing it right and pissing the right people off forcing them to show their colors like the case I am about to show: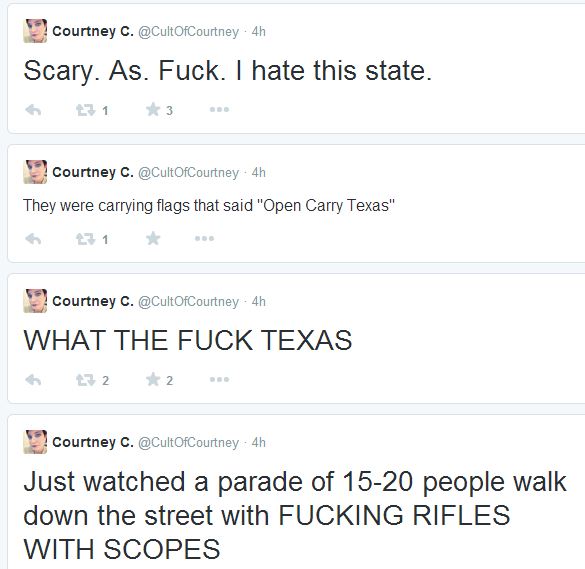 And then she does a stylish move:

Ain't she a bundle of open love and tolerance for her fellow human beings? And I won't even comment of the misuse of 911.
And who is Courtney C?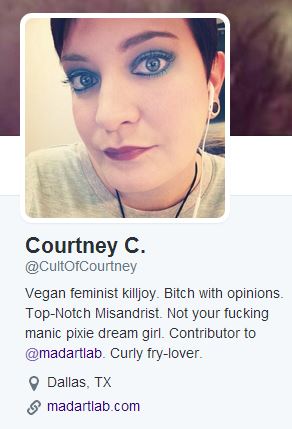 I had to look up Misandrist and according to Webster's is somebody who hates Men.  She may have her reasons and God Bless her for that. But let's continue…

OCT replies and she reaches for American Libtards Favorite Punch Toy: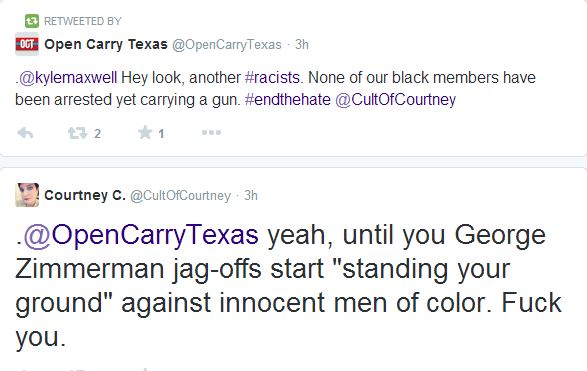 But I thought she hated men….or she has special hate for men depending on the color of their skin? wouldn't that make her a Racist Misandrist?
This is a pic I stole from OCT: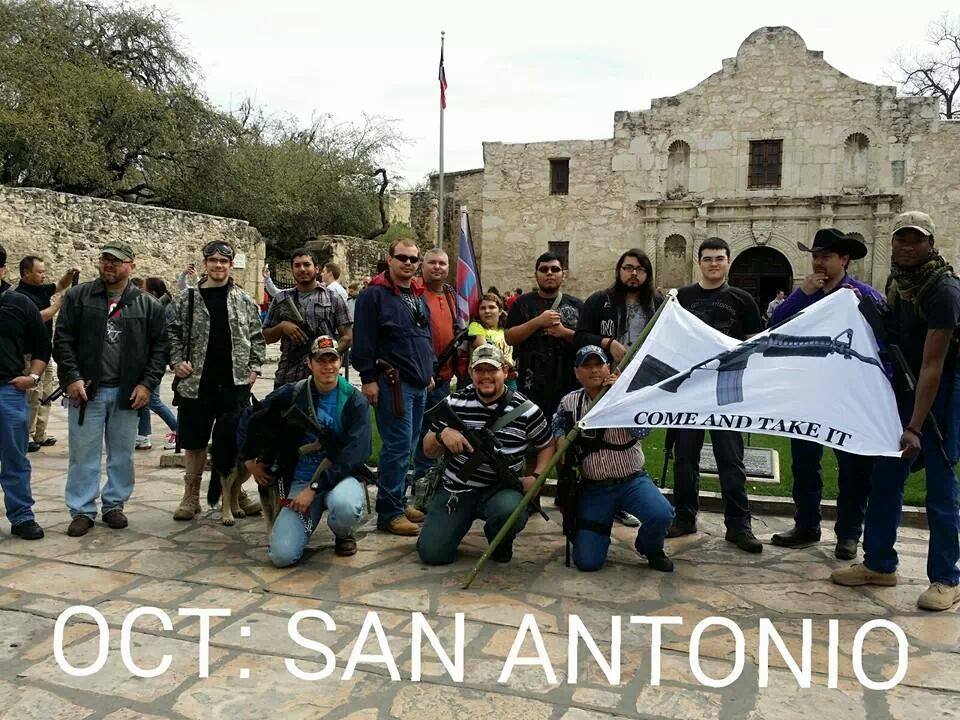 I might be seeing things, but I see White, Black, Latino and Asian in the photograph. But wait, it gets better: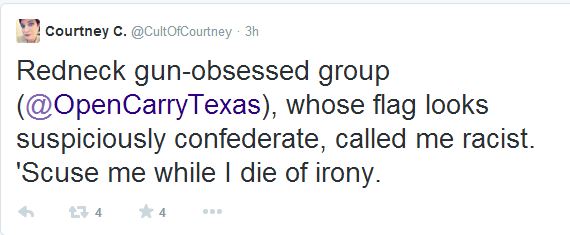 Again I had to dip into OCT's Facebook photos to locate the offending flag and found two of them: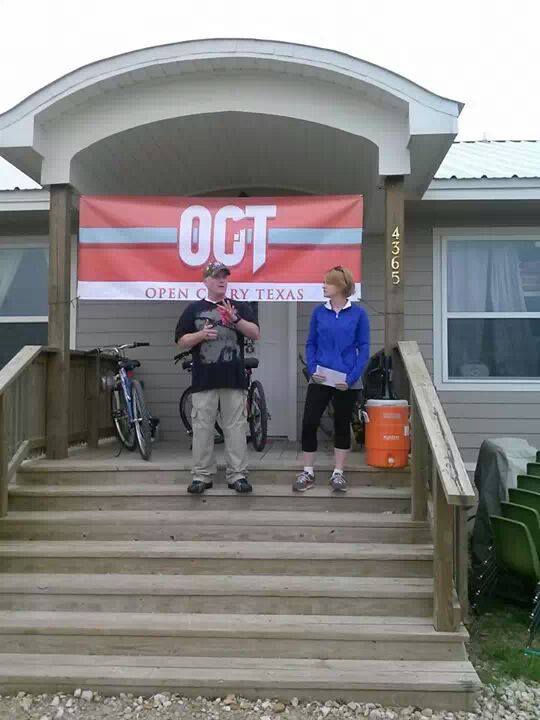 I actually see the red one as a stylized version of the flag of Norway rather than the Rebel Flag.
Courtney C. hit every branch of the Gun Control Clichés' Tree on her way to the Ground of Stupidity and I admit it was fun to watch. The more people like her spout their opinions of us, the better we look and the Second Amendment moves forward.
So basically, Thank You Courtney C!