Post Updated with new photos
Earlier today, I was informed by Gail Pepin, (A.K.A. The Evil Princess)  who stopped by the Moms Soiree being held well away from the Indiana Convention Center, that Main Moms Demand, Shannon Watts appeared to be escorted by what could be called "MIB-type" individuals. and promised to email the pics as soon as the day's celebrations were over.
A fast initial confirmation came through a video posted by The Blaze in which Dana Loesch confronts Shannon Watts about her remarks that she was a paid mouthpiece for the Gun Industry in general and Magpul Enterprises in particular.
In the background, Loesch's producer can be heard accusing Watts' security of being "physical" and Loesch told TheBlaze they were bumping her out of the way. The full video includes Loesch saying her attempted interview was in response to a media request by Watts' PR firm.
via Watch What Happens When Dana Loesch Confronts One of Bloomberg's Anti-Gun Partners | Video | TheBlaze.com.
The following are screen caps of the MIB-Type men with Shannon Watts. Somehow I don't think they are personal chiropractors or Life Coaches.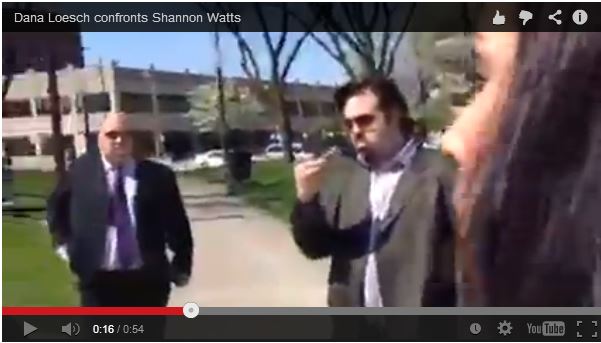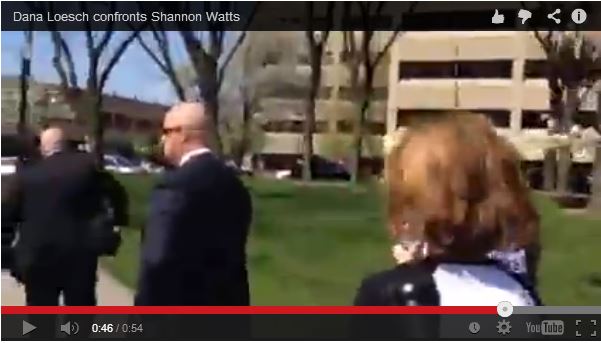 Another picture appeared via Twitter, courtesy of Tony Katz .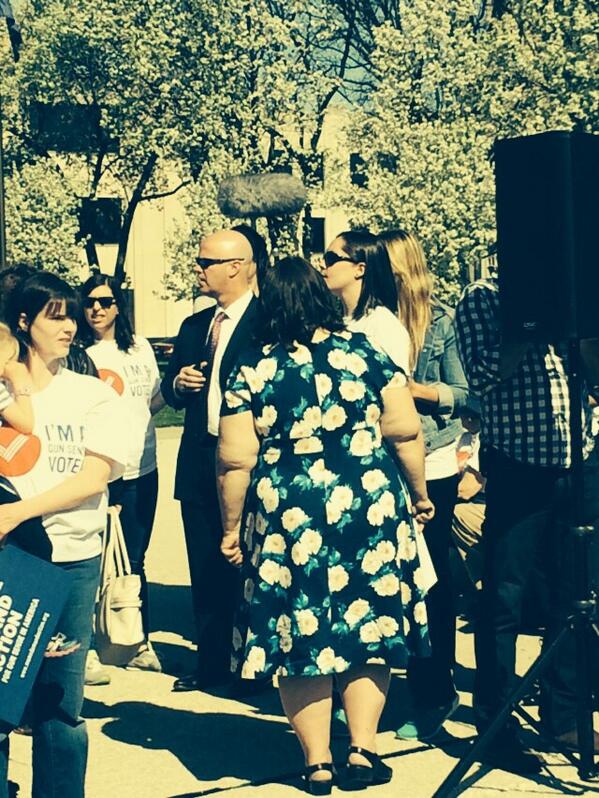 Later, the pics from Gail arrived and boy! They are interesting as heck. Click on them to enlarge.
First, this is what the paid crowd of alleged 300 Moms Demand looked like: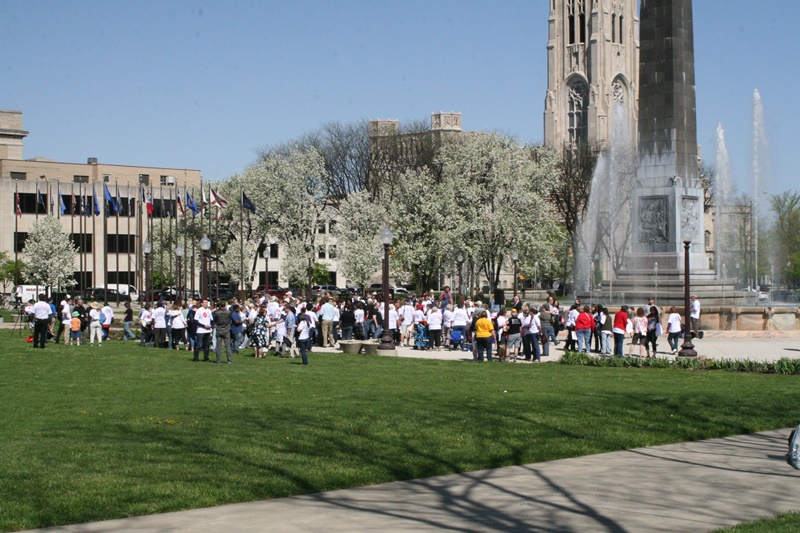 And then I think Elvis was spotted. I guess he is actually alive and doing Personal Protection: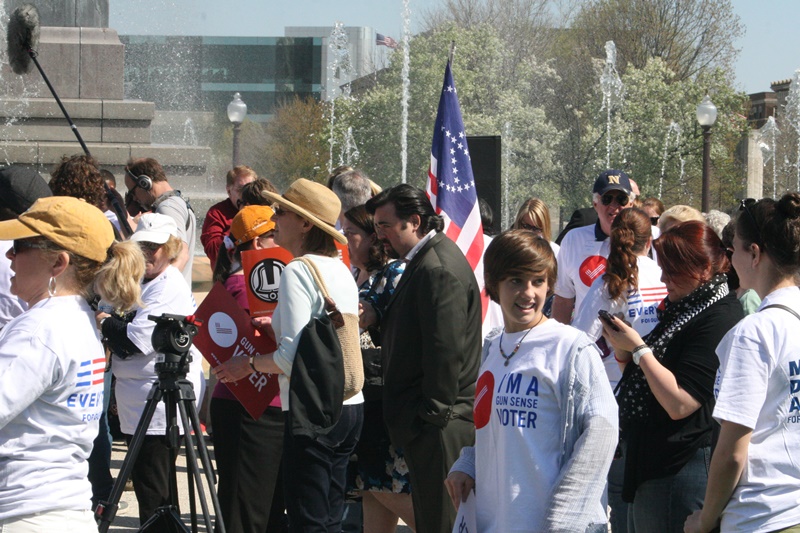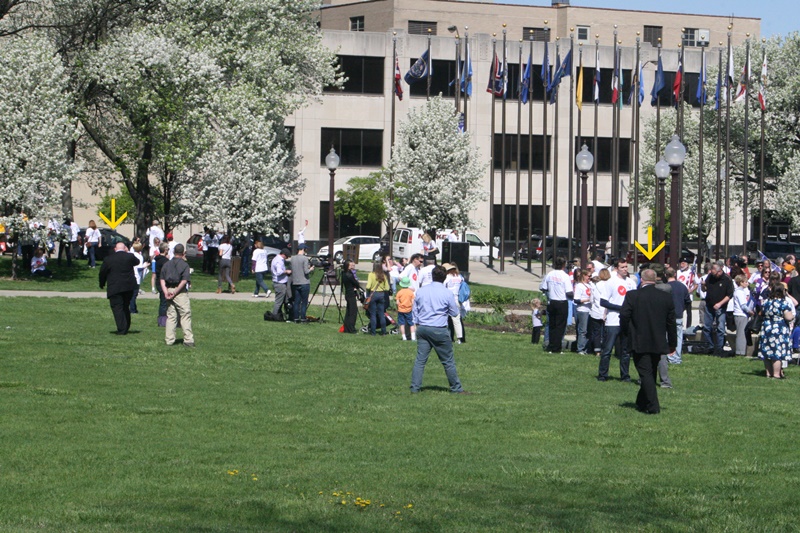 Dana Loesch twitted:

And she hits it right in the chin: They feel themselves above us. They are elites and we are the little people. They deserve to be protected with guns and we deserve whatever crumbs they deemed fit and enough even if it kills us.
But they are cowards. They run away when confronted instead of taking a stand (a favorite talking point of Moms Demand) and defending their beliefs. They hate us because we do take a stand, we prepare and we believe that Bill of Rights is a great document that enumerates the Rights that will allow us to fight against the Elites she represents.
But one word does represent the true nature of Shannon Watts: Hypocrite.
UPDATE 2: Erika Soto Lamb, director of communications for Everytown confirms that they had Armed Security at the event.  Blames us and yet fail to see the irony of people with guns being the best defense.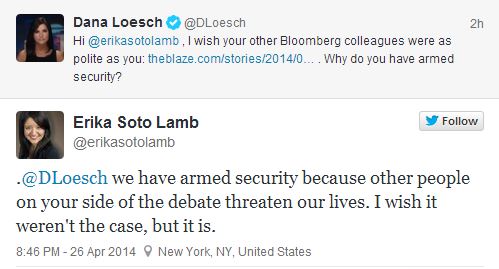 Hat Tip to Guns Save Lives.