…sandals?
(Pics from the Moms Demand "concentration" in Indianapolis.)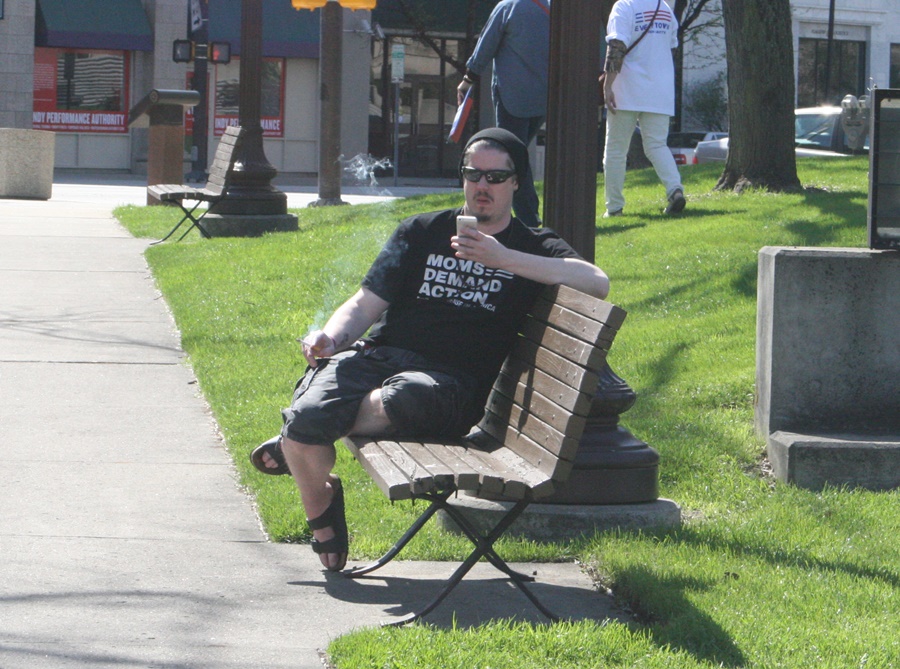 And this gentleman was driving the truck belonging to the Educational Fund to Stop Gun Violence, subsidiary of the Cult Coalition to Stop Gun Rights Violence.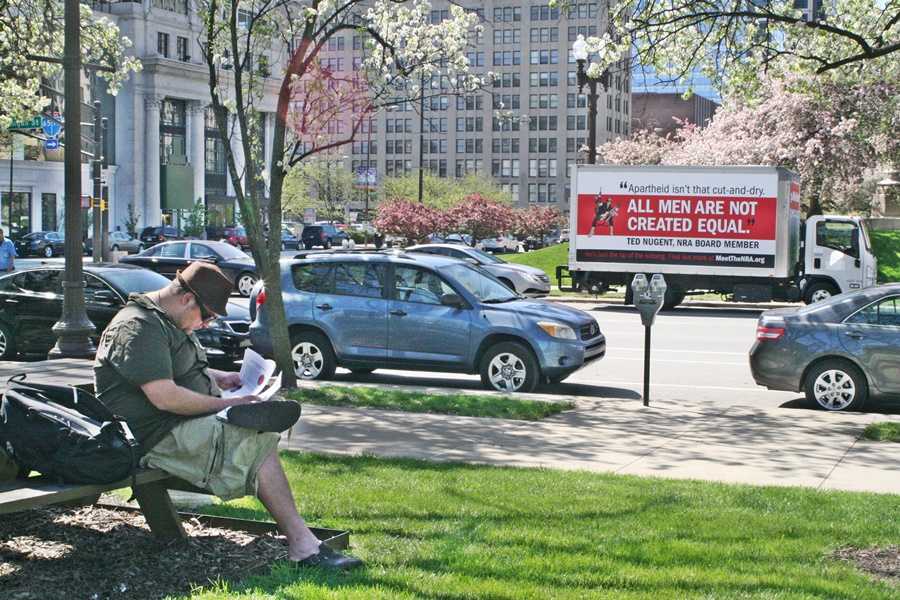 And I  know I should not criticize fashion styles since the upcoming Second Amendment Youngins might be into it but pork pie hats? It is my belief that unless you are a proven Bluesman, you are unlikely to get away with wearing one. As far as I know, only one non-Blues person got managed and that was back in the 70s.
Back to the sandals: They are not the best footwear for self-defense as they are easy to get out of whack and not provide you with a stable shooting platform.