This what passes a winning with the Opposition: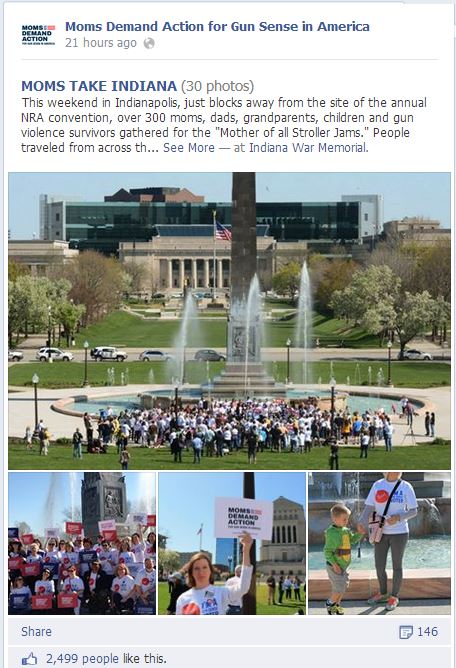 I doubt that there are more than 200 people in that picture, maybe not even 150.  They have 30 pics in the Facebook album but it is hard to see the MIB Guards.
I really did not pay attention if this get-together got any national attention. But even with the best make up artist available, this pig could not be made pretty: It was an object failure. It was supposed to be  the first great cannonade of the New And Improved (V5.1) Gun Control/Safety crusade with the full support of His Divinity Michael Bloomberg. It was a squib, a party favor at best.
This was to be a 2 hour or so event, it attracted fewer people than a morning rush at the local Starbucks.
We won.
I am OK with that.