Also called stippling or the art of screwing up the texture of a perfectly functional Glock via soldering iron or Dremel tool.
Please, don't let this happen to Glocks again. Only you can prevent bad texturing. Say NO! to the Dremel.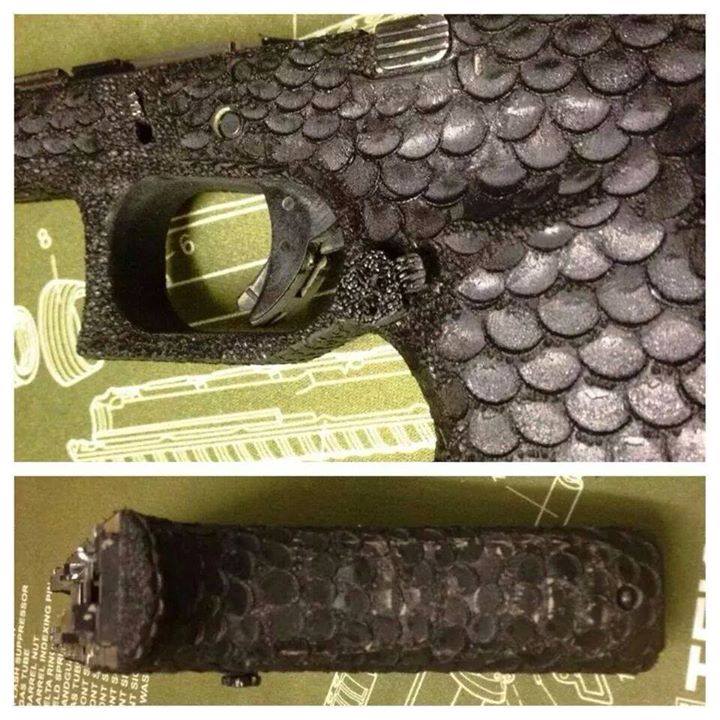 PS: I am almost sure that you get the death penalty in Georgia (US) and in Austria for this kind of crap.