UPDATE: It seems that the creator of the video decided to remove it and a good thing that is.
For those who missed it, the gentleman in the photo pas shooting at the old Moms Demand Logo, specifically the rendition of a bullet coming out of a barrel located in the lower left side: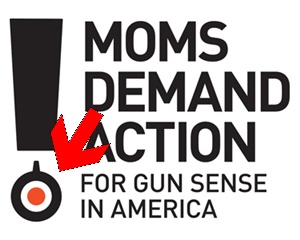 After he is done shooting, he brings the target back, shows his grouping and gleefully says "Happy Mothers Day!"
Not quite the class act one would expect. Plus the Gun Control idiots are making free advertising out of it.
Can we like not behave like the Opposition? KTHX!
————————————————————————–
Original Post
Unfortunately some people have more technology than brains: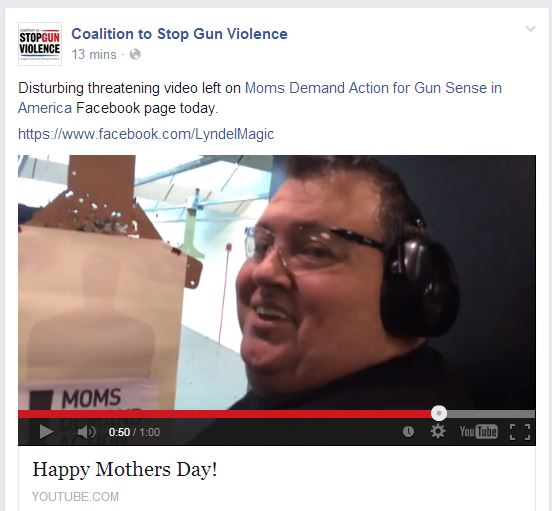 And this is the video:
And yes, he has the right to be a total jackass but does not have the right to make our jobs harder.