On May 23, 1934 one Clyde Barrow and one Bonnie Parker went the way of the Eternal Aftermath Hell and Resort.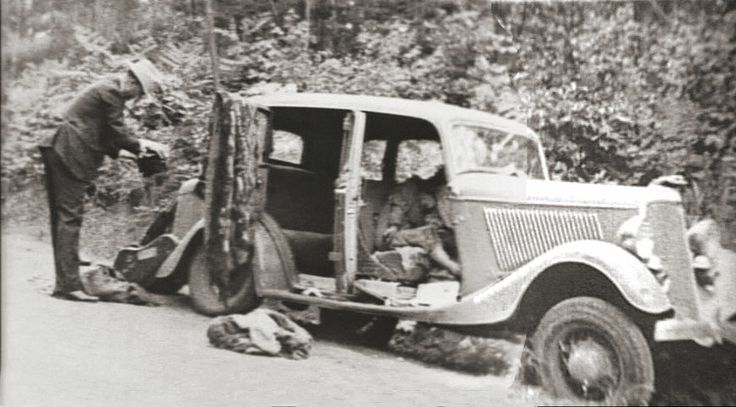 With judicious use of a BAR shot by Bob Alcorn and Fran Hamer's Remington .35, the careers of the two outlaws came to an end.
There are still some that feel the ambush was not a sporty/god guy thing to do, but Clyde was pretty much a psycho and well armed at that: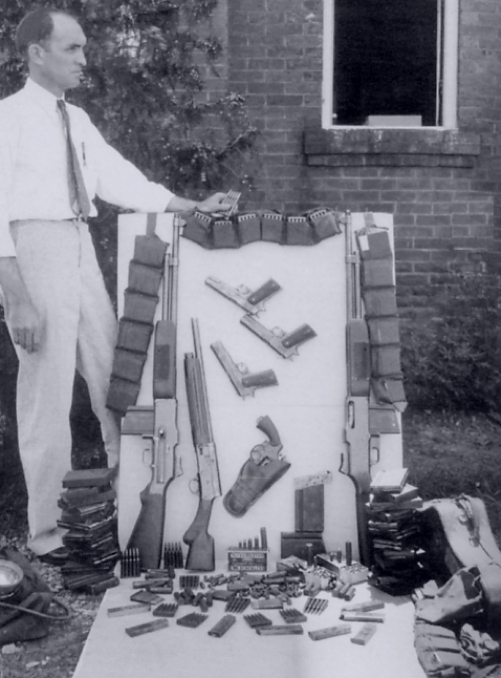 Oh well.. all is well and other Shakespearean niceties….