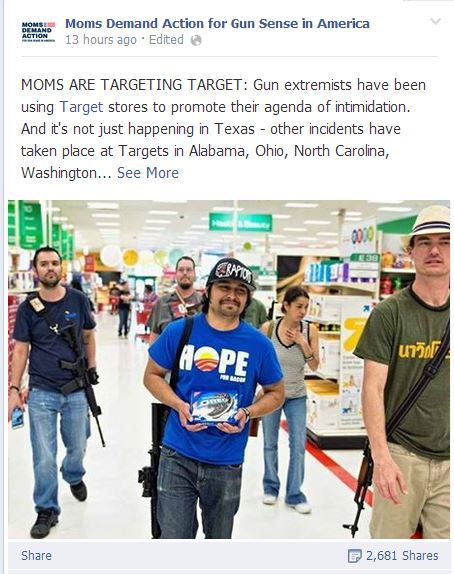 Via WSJ Washington Wire:
The National Rifle Association last week warned Open Carry Texas against staging demonstrations in stores, calling them "downright weird" and "not neighborly."

The Bloomberg-funded group aims to take advantage of the rift between the gun rights groups.

"We're surprised that Target hasn't already taken action to prohibit these displays — especially since the NRA has already spoken out on this front," Ms. Soto Lamb said.
One little mistake: The NRA is a gun rights group, OCT is a bunch of poseurs. This assholes are gonna send us back to 1994 and next thing we know we will be paying $80 for a Beretta 15 round magazine all over again.