Bradys are pumping up the "volume" again with this thing.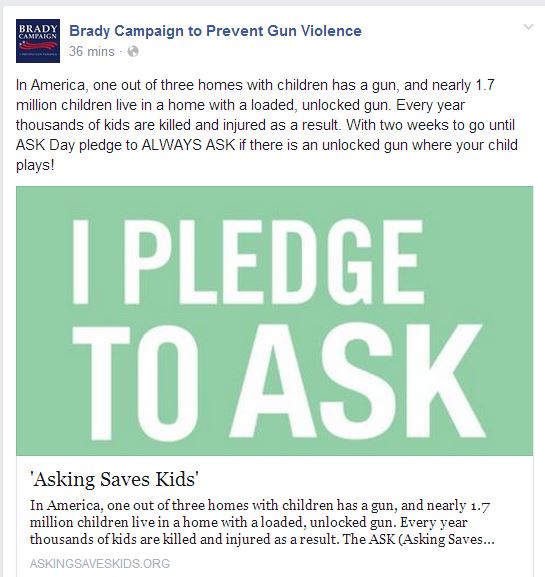 But we had the news this week that Eddie Eagle had reached the milestone of 27 million kids have gone through the program while the Gun Control groups have taught bupkis to kids other than scare themselves into majestic piles of poo the second they hear the word "gun" or arresting them if they play cops & robbers at school.
So what we must do if a parent comes to you and asks if you have guns in your house is to ask them back: "Did your child go through the Eddie Eagle Program and knows what to do in the presence of a gun?" If the answer is in the negative, then tell the parent that unfortunately you think his kid is a danger to himself and others and that he will not be allowed to play with yours or come inside your residence.
It is tough but we are doing it for the Children.