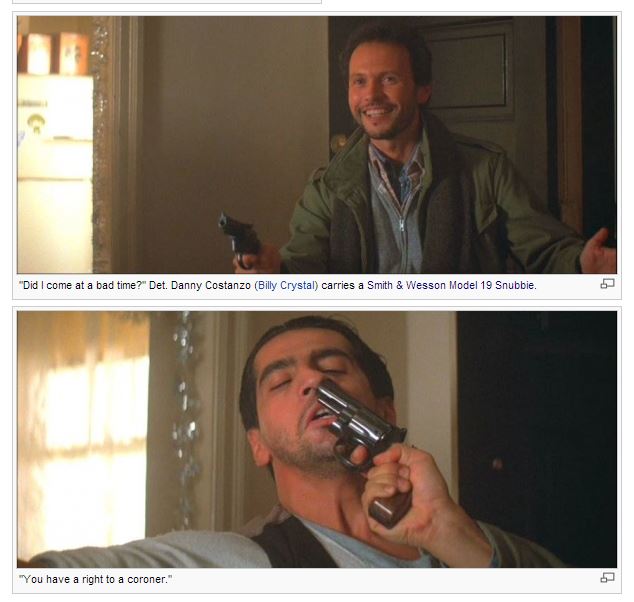 I was watching (again) Running Scared and I saw Billy Crystal holding this cute little gun that made me drool: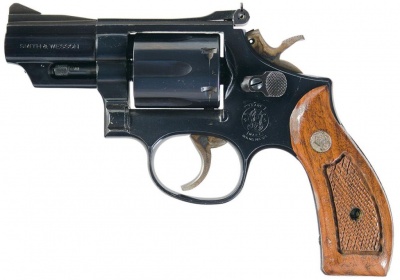 Smith and Wesson Model 19, 2 inch barrel in .38 Special/.357 Magnum. That is a darn purty gun and in a caliber I like.
So I logged in Gunbroker.com just to find out that I have to shed over $1K to get one. As my wife is fond of saying "Dear, you have the good taste, just not the budget for it."
And I don't care what you say, Running Scared is hilarious.
Danny Costanzo: [Walking out of the Bar] What the hell are we doing in Key West?
Ray Hughes: Its as far south as we can go without having to speak Spanish