This is you laugh for the day. The Cult Coalition to Stop Gun Rights Violence makes fun of gun owners as anti government paranoids and the solution is to send the Government to kill gun owners or put them in concentration camps.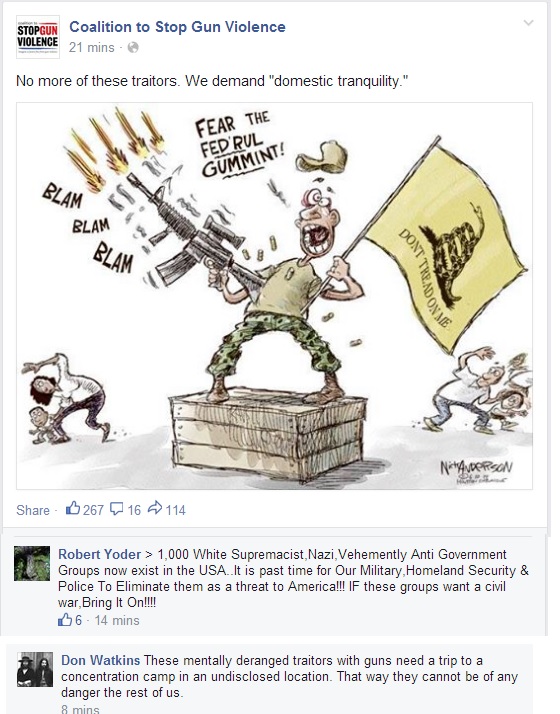 Do notice that none of them volunteer to do their part for the peace they seek. They are confy with the idea that somebody else should die for their cause.  They have no problem with sausage as long as they don't see the pig getting killed.
And soon, they got their asses handed back: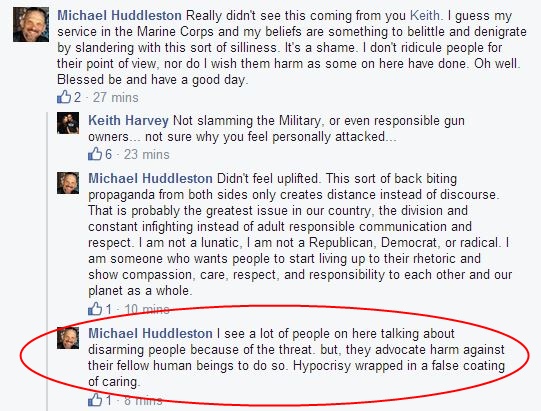 Classic!