Also known as CNN.

Get riled up all you want, at the end of the day, no matter how much make up you slapped on that pig, it still ends up as bacon.
UPDATE: Moms got into it as well.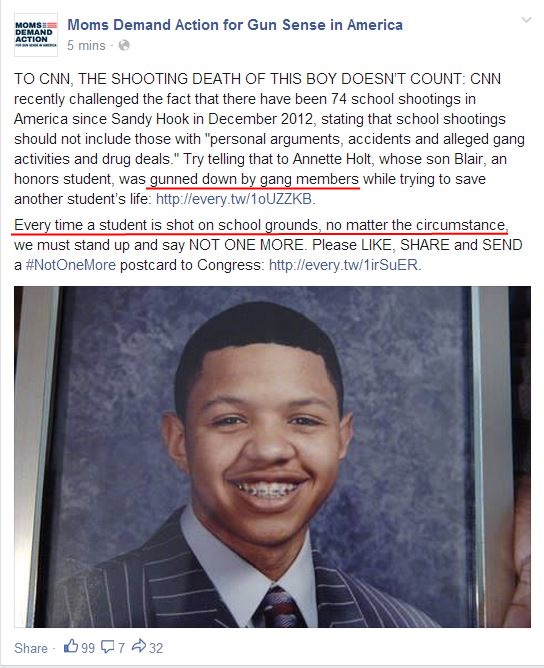 Take a gander of this quote:
Every time a student is shot on school grounds, no matter the circumstance...
It is basically a direct admission that they have been lying (a shocker) from day one and including other types of crime inside the bag of what a School Shooting means to most Americans.
And let's face it, they are not angry at CNN because they are "dismissing" the kids that died under other types of crime but because CNN caught them lying and exposed it.
Stacking lies a top of lies will invariably bring the Tower of Bloomberg/Watts crashing down.
We'll have pop corn ready. You bring the soda.