Liberals like living in urban areas, within walking distance of shops and neighbors. Conservatives prefer the wide-open spaces outside the city that puts more distance between themselves and the next-closest house.

But once you've identified the state in which you want to live, who's going to tell you which Zip codes are best for your ideological leanings? Leave that to the good folks at Clarity Campaign Labs.
via Where your ideology says you should live – The Washington Post.
It has some cute little app thingies in which you answer 5 questions and "BAM" it gives you the perfect location for you to live. After a couple of tries, I decided to go almost all Libtard answering the questions for Florida: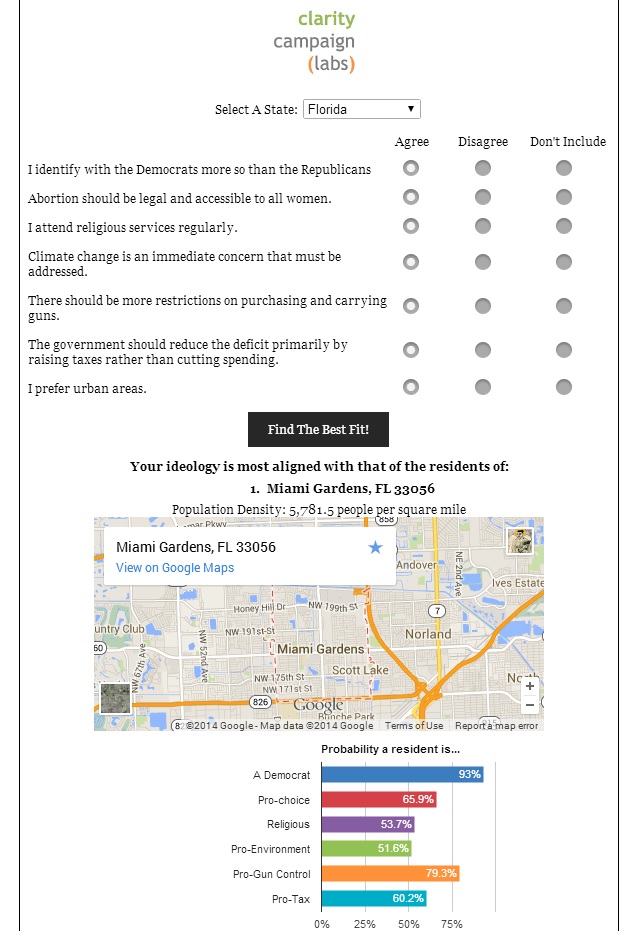 Miami Gardens, maybe the most bankrupt and violent zip code in all South Florida.
Holy crap, the app works!