This is a complicated issue, but it boils down to a simple belief: Bringing firearms to Target creates an environment that is at odds with the family-friendly shopping and work experience we strive to create.
via Target Addresses Firearms in Stores | A Bullseye View.
Notice that is not the Open Carry of Long Guns but ALL guns and it is not subject to Texas but nationwide.
And the Antis celebrate: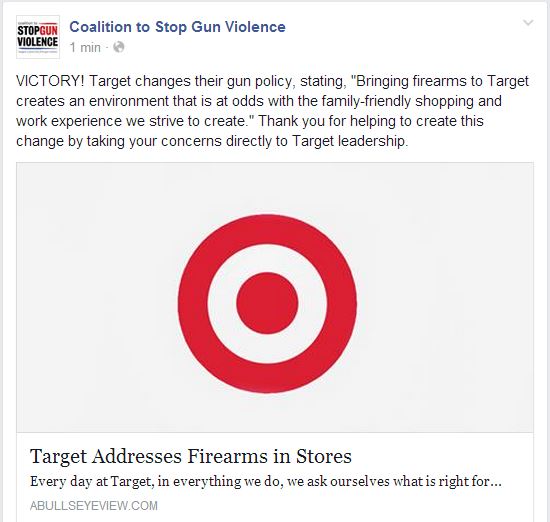 I am sure Moms Demand Action, Michael Bloomberg, the Coalition to Stop Gun Violence and the Brady Campaign would like to thank C.J. Grisham and his "followers" for helping them achieve what Active Shooters could not.
If it is stupid and it does NOT work, it is stupid!