Millions of bucks hiring the best minds Madison Avenue has and the best they can come up with is to copy the NRA's strategies.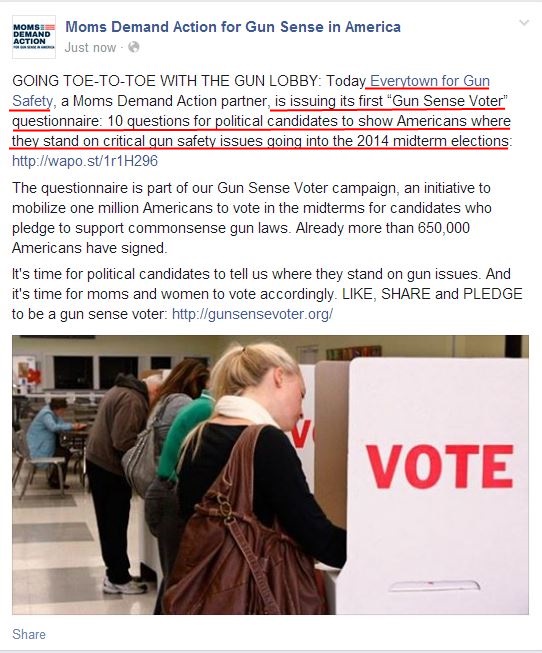 And it is not even a first copy since Brady has been doing something similar also.  You can go online and check the questionnaire here.
As expected, they are ramping up for Midterms and it is time to put on our game faces. They know they are against the corner and facing possible extinction so that makes them dangerous.
Let's do this.