…it goes 10 powers of magnitude higher.
I imagine most of you have seen the pic of this idiot: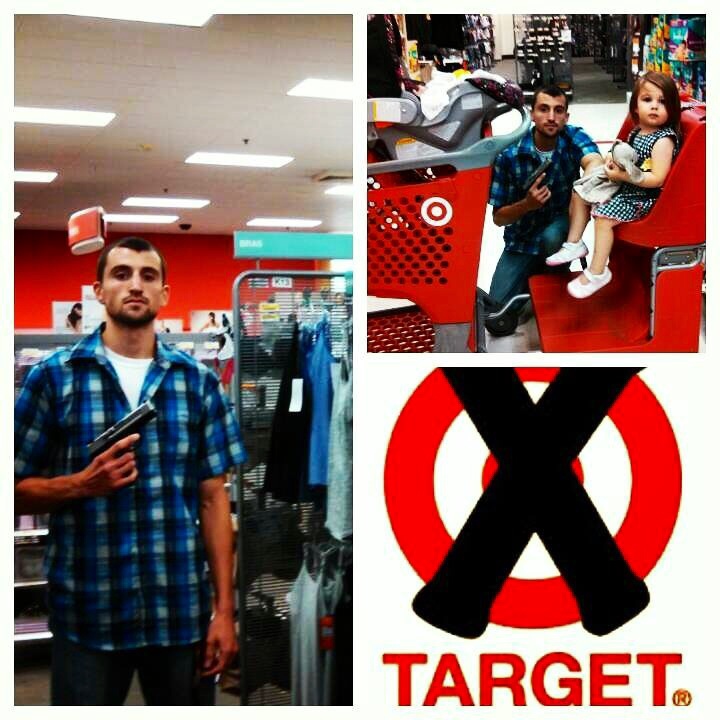 If you haven't, I'll give you a couple of minutes to get your blood pressure under control.
Every so often, something so ridiculously stupid happens, you just have to shake your head and laugh. THIS IS NOT ONE OF THOSE TIMES. When it comes to the reckless handling of a firearm, that is never a laughing matter. With that said, the gentleman in the above picture thought it would be a wise idea to recklessly brandish his firearm at his friendly neighborhood target.

Meet Todd Lo. Now clearly Todd is not the shiniest apple in the orchard. In one of the pics, the handguns muzzle actually appears to be dangerously close to aligning with the small girls head! This is behavior that is not indicative of any law-abiding gun owners that I've ever met. But what makes this story truly preposterous, is that Mr. Lo posted these pictures on the official Target Facebook page himself!
via Houston Area Man Recklessly Brandishes Firearm at Target | BuzzPoBuzzPo.
But this is about to get even more bizarre. You see, somebody got mad at Todd for brandishing his sidearm. That somebody in none other than Open Carry Texas very own C.J. Grisham: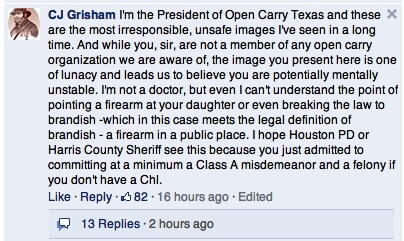 He can't understand why he is brandishing the firearm, he must be having mental problems. He might be right: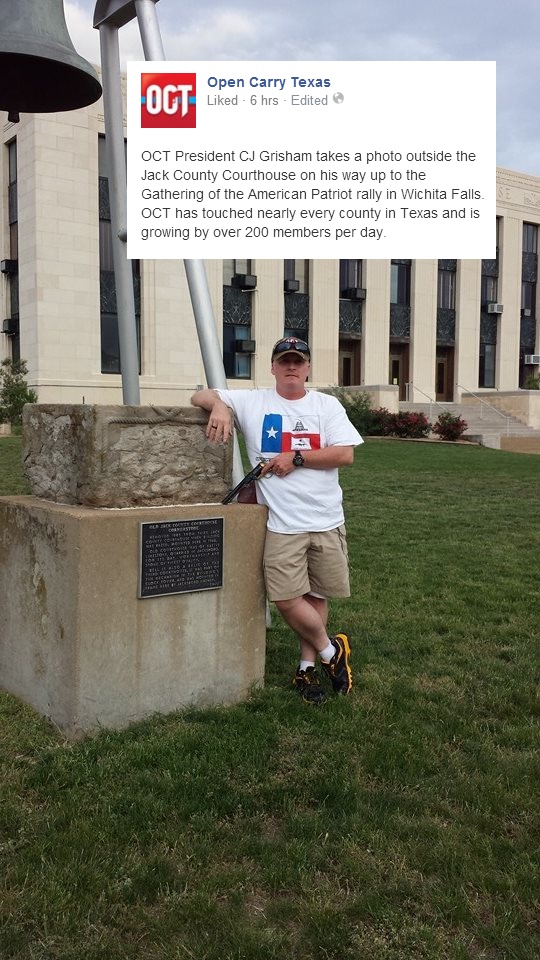 And Mr. Grisham himself did not like being scolded at his own brandishing: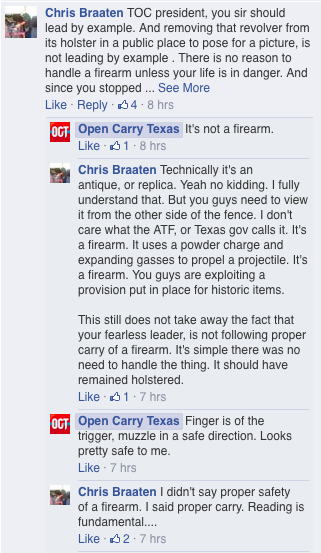 My head hurts….seriously.