It wasn't that long ago when the Cult Coalition to Stop Gun Rights Violence asked his Facebook followers to tone down on the Kill The NRA comments and such. Well, I guess that intern was fired or the usual intern came back from Summer vacation.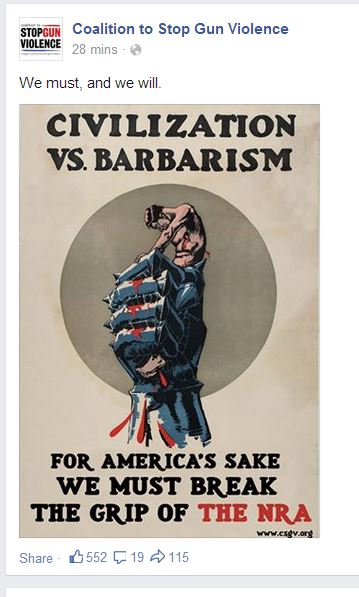 I wonder where they are getting those posters. I need to do some searching.
Update: sfcmarkc located the original poster. It turns out is a WWI Red Cross poster: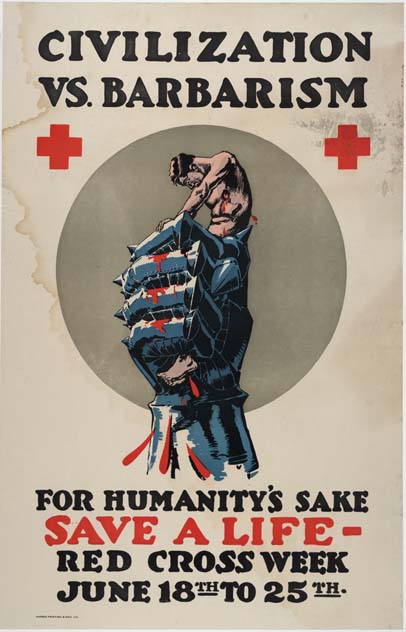 We are the Hun now too? For being all for peace and assorted crap, they love their war stuff.
I was saving the next pic, waiting to hear from the Show's producers, but since I have not yet, I am posting this screen cap from yesterday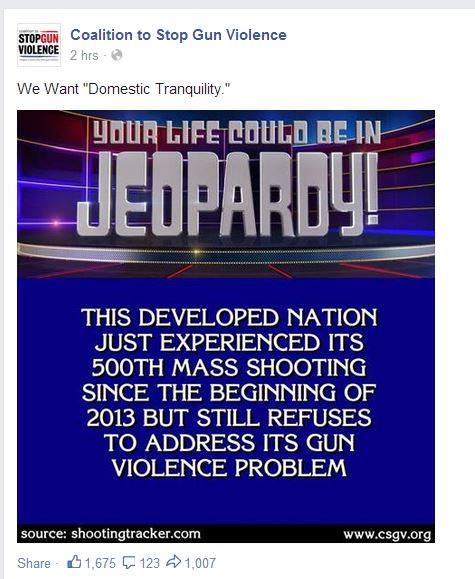 Their tank of original ideas is indicating a big fat "E."